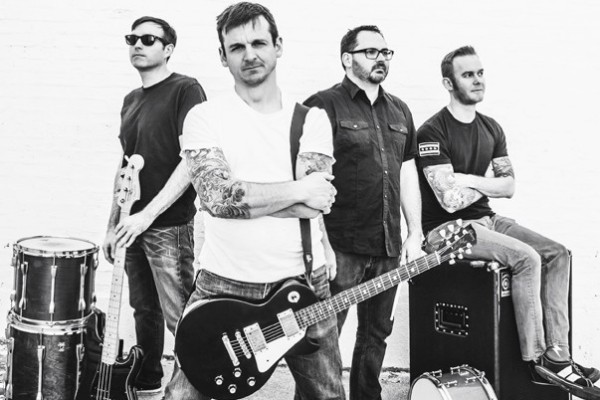 Hey! How was your weekend? How about that local sports team?
It's Monday, and that means it's time to start posting new reviews again. First up, Rich Cocksedge continues his journey through UK-based independent punk with his review of The Apostates' new album, Wide-Eyed and Determined:

These thirteen songs are an amalgam of influences all brought together to allow the band to deliver quite a lush-sounding that lands somewhere between indie and punk. There's more of a jangle to the guitar throughout which allows for quite an upbeat quality. Even when you're being taken one way lyrically, the music has you in another place; a nice combination.
Then, reader CoolHand has a lot of nice things to say -- including a Fast & Furious 6 reference -- about the new LP from Dan Vapid and the Cheats, Two:

Two has a much more cohesive sound than their eponymous debut. The songs are crisper and faster and the songwriting is pure, grade-A punk rock. Tunes like "I'm A Contrarian" and "Invader" are destined to be future classics.
Don't forget, you can read any (or all) of our reviews right here and you can even submit your own reviews here.