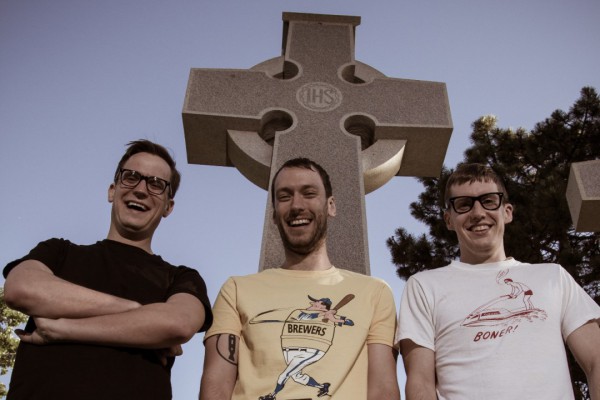 Even though it's Tuesday, we're firmly entrenched in the dregs of the yearly release schedule. August is where summer releases go to die and fall releases begin to get promoted/hyped. Music industry conventions don't stop the 'Org, though. Nope. On with the new reviews!
First, John Flynn continues to review Boston DIY bands despite the fact that he totally lives in Baltimore now. What a poser. Anyway, he liked the new Curmudgeon EP Amygdala:

Across their two excellent 7-inch records - 2011's Human Ouroboros and last year's self-titled effort - Boston's Curmudgeon have laid out the basics for their plan of attack: Heavy, sludgy riffs that burst into a high speed attack, with vicious, larynx-shredding vocals railing against the injustice so prevalent in our society. Now the band have released a 12-inch EP in Amygdala that further builds on their sound.
Second, reader DesertBurst92 sends in a glowing report from a recent Direct Hit! show in Pomona, CA:

The venue was a small converted warehouse in the middle of an industrial park, the stage was no more than six inches above the ground, and no more than forty or fifty people (band members included) showed up. Before the show even started, we were able to hang out with the band and they were not only hilarious, but also very nice and humble.

I had absolutely no problem throwing some money down at the merch booth at all because for such a small show, Direct Hit! put every bit of talent and energy they could into their set. They put on an amazing show.
Don't forget, you can read all of our reviews right here and submit your own reviews here.