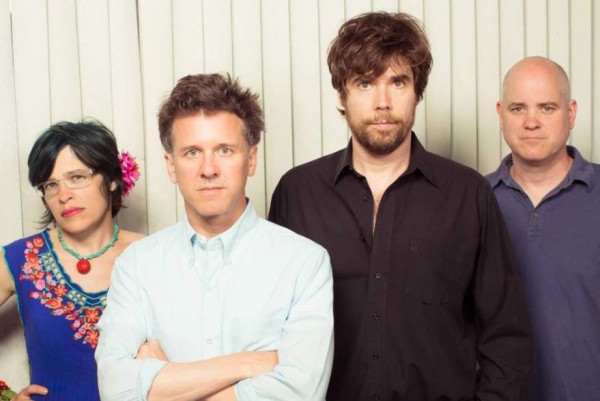 Happy new reviews day! Both of today's reviews are of records that came out today and yesterday. That's pretty cool.
First, Greg Simpson offers up his thoughts on Superchunk's tenth album, I Hate Music:

Despite starting off in their traditional feedback swell, I Hate Music finds Mac McCaughan jumping in acoustic with "Overflows." The rest of the 'Chunk kick into a mid-tempo electric jam featuring Mac's high whine, creative drum beats courtesy of Jon Wurster, concrete basslines by Laura Ballance and screaming guitar leads from Jim Wilbur. Just the stuff we can expect from the ultra-consistent Merge leaders Superchunk.
Read Greg's review of Superchunk's I Hate Music right here.
Then, Rich Cocksedge examines the new EP from Muncie Girls, Sleepless:

Exeter's Muncie Girls released far and away my favourite EP of 2012 in Revolution Summer, containing five flawless songs that showed how this young trio had everything fall into place. With Sleepless, Muncie Girls offer up four songs laced with the band's trademark guitar/drum/bass sound which one would never call overly energetic despite the occasional outburst from Dean McMullen on guitar and Luke Ellis on drums.
Read Rich's review of Muncie Girls' Sleepless right here.
Miss any of our reviews? You can catch up at our reviews page. If you'd like to submit a review of your own, please do that here.