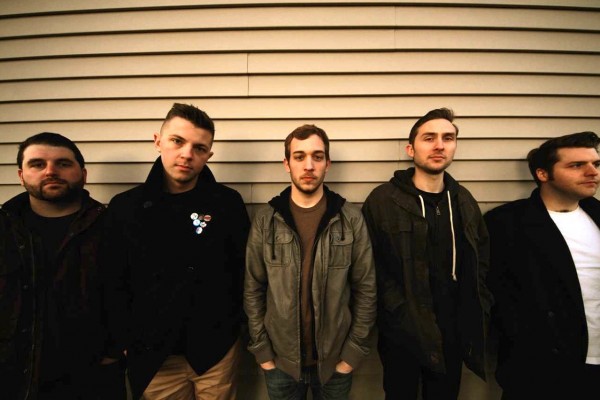 Fresh off of a tour with Less than Jake and gearing up for Riot Fest and a seven week jaunt with Saves the Day, Connecticut's Hostage Calm doesn't seem to slow down. With three full-lengths under their belt, they've spanned genres from hardcore to pop. Punknews interviewer Stephanie Thornton talked to vocalist Chris "Cmar" Martin about comparisons that can be drawn to upcoming tourmates Saves the Day, socio-political activism and perhaps why punk bands aren't more vocal about political issues these days, youth crew hardcore within the US and abroad, and not to mention how great Crime in Stereo's The Troubled Stateside is.
How was the tour you just finished up with Less Than Jake?
It was pretty sweet. We played some places we'd never played before and some pretty atypical places. We played the Outer Banks in NC and just towns in FL we'd never heard of, and they're just really nice guys. We did it with Pentimento too, and they're really nice as well. It was a generally great vibe and we had some really good shows – cool people
I noticed you guys play some really atypical places. Are there any kind of hidden gems – small towns bands don't usually get around to but probably should check out?
That's a great question. We have played some wild places for sure, like squats, and unknown towns in England or like we played SS, former Nazi SS barracks in Germany one time…we slept there as well. We didn't know this community center was former Nazi SS barracks but when we were laying in bed someone came in who worked there and told us and we were like [laughs] okay well…
Wow
I turned to Fred, our former drummer, and I was like "Dude, where we're laying…people used to get up from here and carry out some deeply objectionable shit"…that was a weird little connection. In the States I'm not really sure where was the weirdest. We played in Frankenmoose in Michigan, which is a Christmas town. It's like a Bavarian Christmas town, that was pretty fuckin' wild… The truth is out there I guess!
That sounds fun! Are there any places you haven't toured yet that you're hoping to get around to?
Immediately New Orleans pops into mind. For some reason we just haven't been able to get around there, and I feel like we should've. Maybe it's because, you know, our band started in post-Katrina New Orleans, so I don't know if that destroyed the music scene from that end or what and then we just never happened to go there, but we've been longing to go there just because of the rich musical history.
What about abroad?
We haven't played Russia yet and that's something I'd really love to do. I've always been intrigued by Russian history and soviet history. I'd like to see what Russia looks like and I'd really like to go to China at some point if that becomes possible because I think China is in a situation where if we see it now, and then I'm able to go back 20 years later as a layman, it'll be the type of thing where I'd be able to see an incredible difference for better or for worse and I'd like to be able to have that documentation to see what'd it be like, as it rapidly changes.
Who are you most stoked to play alongside or see at Riot Fest this year?
The lineup is pretty good obviously. Obviously Blink-182, a starting point for all of us. The Replacements …I don't know, I'm stoked for some of this wilder shit like Blondie. I'd like to see that. It's one of those fests where I'd be able to see bands I'd never go see. Some of those legendary bands like Joan Jett.
It should be cool, I wish I could go. Have you ever toured with Saves the Day before?
No and that's something we've been wanting to do for a long time. The fact that it has come together is definitely a dream come true for us. We played a fest or two with them but never the type of thing where we were able to dig in and hang out for seven weeks straight like we're about to do.
Awesome, so you're looking forward to that then?