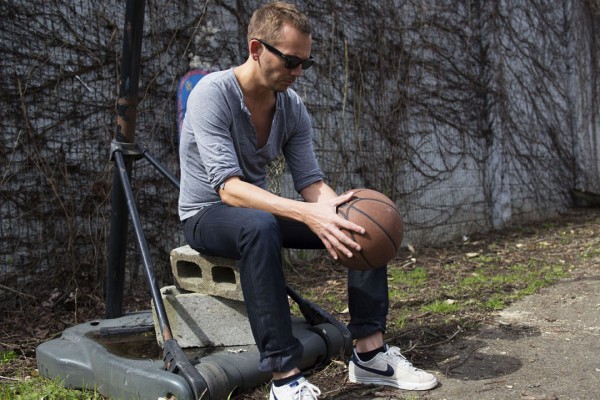 Hope everyone had a nice holiday weekend, and that if you had to work yesterday you were tipped well if your job allows that.
Both of today's new reviews are of records that came out today, which is neat. First, contributing editor Bryce Lancer checks out the new LP from Sundowner, Neon Fiction, nothing that:

…Neon Fiction feels far more like a full-band record. McCaughan's acoustic guitar and eloquent drawl remain at the center, but there's far more sheer instrumentation than ever before. "Cemetery West," for example, is abundant with electric guitar parts, drums and a quickened pace in comparison to past Sundowner openers.
Read Bryce's review of Sundowner's Neon Fiction right here.
Then, features editor John Gentile reviews the cool new album from King Khan and the Shrines, Idle No More:

That Idle No More is King Khan and the Shrines' first release since King Khan aka Canada's-but-now-Berlin's Arish Khan recovered from a severe mental breakdown is not only readily apparent, but inseparable from its background. For the most part, each track either directly references his difficult year or is birthed from the crash and resulting rebirth.
Read John G.'s review of King Khan and the Shrines' Idle No More right here.
Don't forget, you can catch up on our reviews here. If you'd like submit your own review, you may do that here.