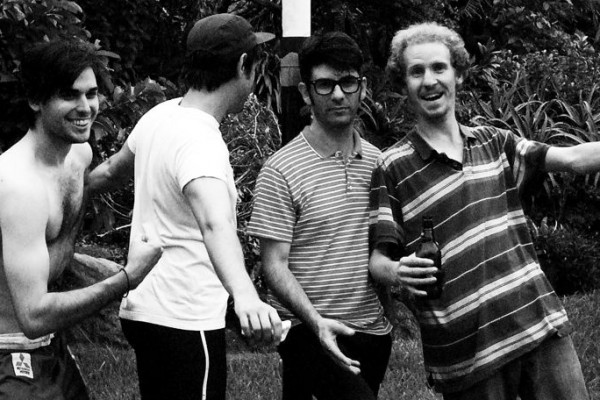 Man, Googling "best heavy metal phrases and terms" was thoroughly disappointing. The St. Anger of Google searches.
Anyway, today Joe Pelone reviewed the new Carcass LP, Surgical Steel. Bang your head:

Assurance that death metal progenitors Carcass are back in full force on new record Surgical Steel starts with the packaging. The cover references their legendary Tools of the Trade EP. Deluxe editions come with an actual surgical kit. They have long hair again in pictures. The whole thing is so damn metal.
Read Joe's review of Carcass' Surgical Steel right here.
Then, upstart contributing editor Bryce Lancer checked out the new 7-inch from Australian punks Royal Headache, Stand and Stare b/w Give it all to Me:

These two songs, originally released as part of Matador Records' 7-inch singles club earlier this summer, continue in much the same vein as the band's other material. The mid-tempo, power-pop gait of "Stand and Stare" lends itself well to the soulful-as-ever vocals of Shogun, who remains one of the most talented singers in the genre.
Read Bryce's review of Royal Headache's Stand and Stare b/w Give it all to Me right here.
Don't forget to read all of our reviews here and to submit your own reviews here.