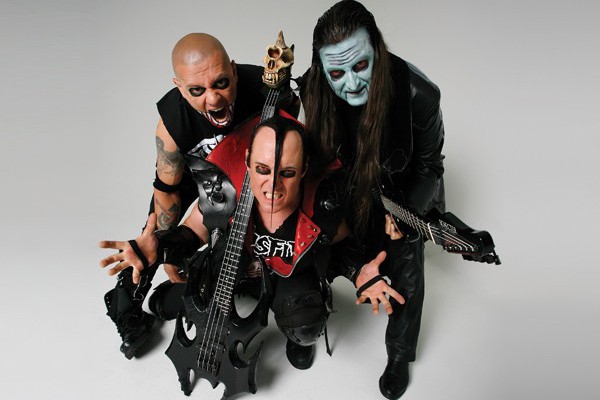 Misfits have announced plans to release a new single titled Descending Angel this Halloween via their own Misfits Records. In addition to an as-yet-unnamed song, the 12-inch maxi single will feature a re-recorded version of the title track, which originally appeared on 1999's Michale Graves-fronted Famous Monsters.
The band will be touring North America this fall and Australia in January.
And Jerry Only, if you're reading this, Doyle told us he's up for a reunion.
| Date | City | Venue |
| --- | --- | --- |
| January 10, 2014 | Bodega | Wellington, Australia |
| January 11, 2014 | Kings Arms | Auckland , Australia |
| January 16, 2014 | The Zoo | Brisbane, Australia |
| January 17, 2014 | Corner Hotel | Melbourne, Australia |
| January 18, 2014 | The Factory Theatre | Sydney, Australia |
| January 19, 2014 | Amplifier | Perth, Australia |