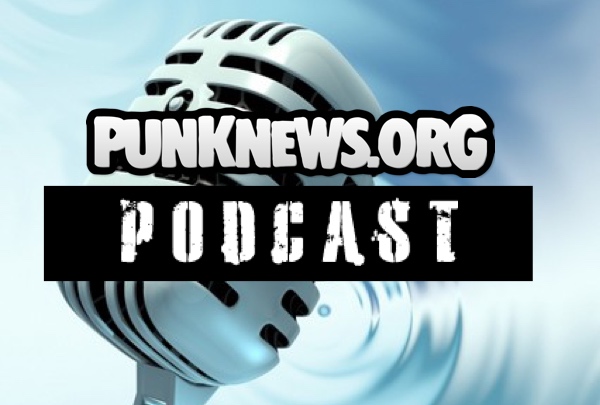 Here's the skinny on last week's Punknews Podcast straight from John:

On this week's king-sized Punknews podcast, we've got tons of action, tons of suspense, and perhaps some mystery… Britt Reiser and John Gentile rapp about A Day to Remember and Victory Records' lawsuit, NOFX's new EP, Ministry's new comic book, Lost Prophets breaking up amidst allegations of child molestation, The Menzingers, and so much more. On top of that, Andrew Waterfield calls in from a train but gets "stage fright." ON TOP OF THAT, new jams from Caskitt, Pup, and Toxic Holocost. AND WAAAAAY ON TOP OF THAT, AT THE END OF THE PODCAST IS THE SECOND EPISODE OF OUR TRIVIA GAME SHOW- ***PUNX POINTS***!!!!! OHHHHH DAMNNNN!!!!
Capslock indeed. You can click Read More to stream and/or download the show, or subscribe via RSS or iTunes. You can always send us your feedback in the comments section or via e-mail.
Punknews Podcast for the week for October 8, 2013