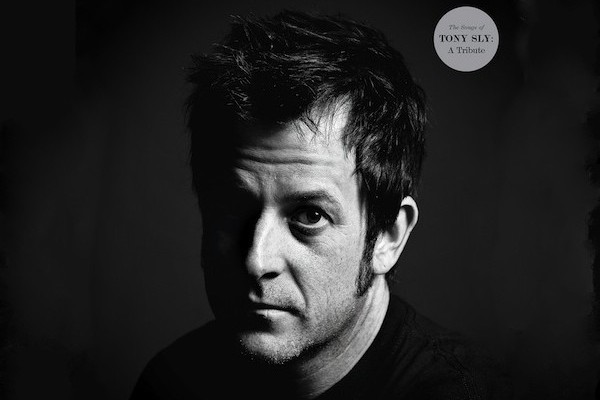 A bunch of really, really cool records came out today. Here are reviews for two of them.
First, uh, I review The Songs of Tony Sly: A Tribute:

Sly's shocking, sudden death in August 2012 at 41 left a void in the punk scene that will never be filled again, least of all by a tribute album. His music inspired so many people from so many different sections of punk, the expectations for this record are almost impossibly high, to the point where it'd be unfair to judge its content in the context of a "traditional" tribute album. Still, as a tribute, The Songs of Tony Sly: A Tribute is a pretty fitting, and often arresting eulogy on behalf of a still-mourning scene.
Read the review here.
Then, Brian Shultz assesses The Swellers' new one The Light Under Closed Doors:

While the Swellers never necessarily wrote songs that dragged, either (witness 2011's four-minute fan-favorite "The Best I Ever Had"), The Light Under Closed Doors is noticeably compact. Its 10 tracks top out at just under a half-hour, making for their shortest LP since their first, 2004's blacklisted End of Discussion, and their comparative terseness works to the album's advantage.
Read Brian's review here.
Looking for another (or any) review? Head here. Want to write and submit your own review? Do that here.