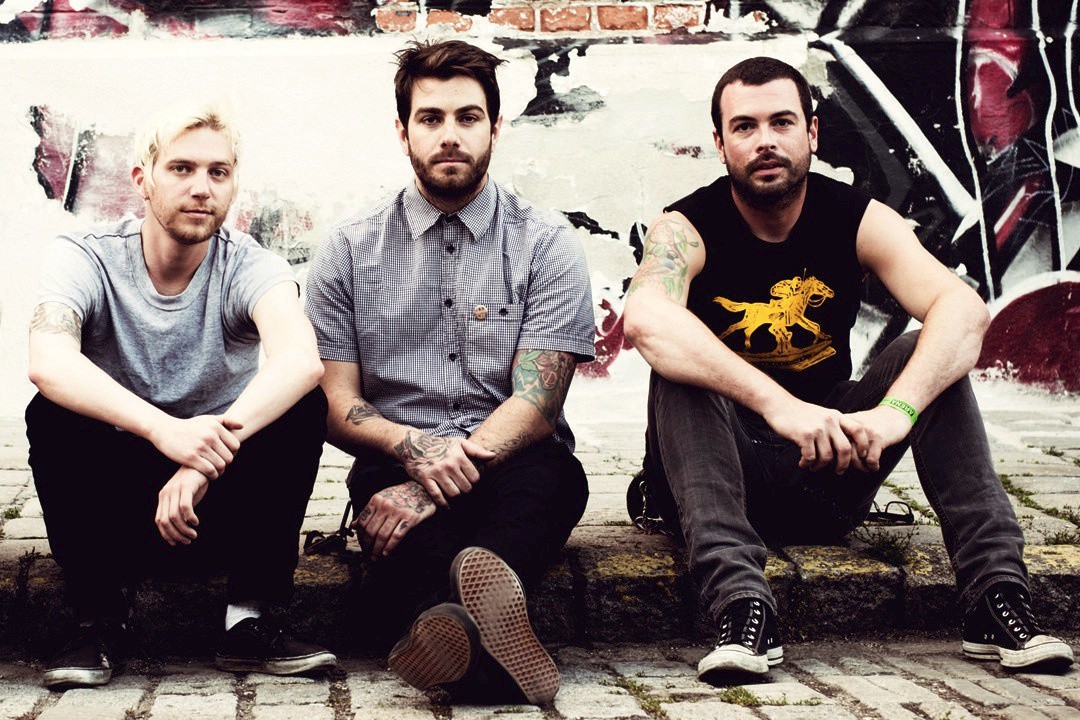 Rare tracks can be something sought after especially when they are long out of print. For Bay Area's Nothington, they have decided to release Lost Along the Way, a collection of their rare releases and B-sides. The release dropped earlier this month on October 8th via Red Scare Industries. Contributing interviewer Samantha Barrett spoke to Chris Matulich about the new collection.
You guys have a collection of sorts coming out shortly, What made you guys decide to put out Lost Along the Way?
Basically, one day I was going over old material and releases that are out of print. We put out a few split 7-inches this year and they're pretty much already sold out and not going to be printed again. Then there are other things that are only available on a digital format and a lot of people haven't heard. When I added it all up, it seemed like there was a significant number of rare tracks that only a few hundred people have ever heard. I wanted to put it all on one collection disk so people don't have to go out searching for and collecting the tracks themselves.
In compiling the material for Lost Along the Way, how did you determine how to arrange the album? Did you like the juxtaposition of studio-recorded material to live material?
I just started with the most recent releases, excluding the live tracks. I felt like starting with the live stuff would be anti-climactic; they are old songs so people have already heard them. The live tracks are cool because they definitely have a raw, rough, live feel to them and I like live recordings. I thought that was an perfect way to end the collection. Other than that, it pretty much goes from the most recent songs we released and goes backwards from there. The acoustic EP was ordered the same way it was originally released. Lost Along the Way goes all the way back to our first 7-inch, which not a lot of people have or know about.
Are there any plans for a vinyl release?
Yeah, we were expecting the vinyl to come out the same time as the CD. Sometimes record labels don't get everything in time so… that's just up to Red Scare at this point, I'm pretty sure they've got all they need by now.
You guys have worked with other labels such as Left Of the Dial and BYO Records. Now that you are with Red Scare Industries for the past few releases how has that relationship worked?
It's been good. Working with all the records labels has been great for us. We're friends as well as business partners. I've known Toby for 12 years now and I also put out another record with him. The first Red Scare release was my old band called Enemy You. I have known and have been working with Toby for a very long time.
Are you working on putting out any new material? Any details you can share about it? How far along are you?
There are not a lot of details to share right now. We are writing a new record and have been working on it a lot of this last year since we haven't had a heavy touring schedule. At this point there are probably 10 songs written that need to be arranged and rearranged, edited and made into songs that are up to the quality that we have produced in the past.
I just interviewed another Bay area band. How has living in the bay area influenced your music? What are some of your influences from the scene there?
I grew up in the bay area and I grew up reading about 924 Gilman street before I could even go to shows. The first time I went there, I was playing a show with my high school band. The Bay Area scene to me has always felt the realest to me. It's a very different type of scene from others in the country not only musically but in attitude as well. For me the scene has been a huge influence on the way that I approach music. For Jay, it's a little different because he is from Atlanta originally, he has definitely been exposed to a lot more of the bay area scene and the mid western scene over the years, kind of expanding on his knowledge of music a lot while living here.
Besides Fest, Do you have any tour plans?
Besides Fest, we don't really have any tour plans, we just want to buckle down and finish writing a new record. We want to put that out so that we can really start pounding the pavement again. We have taken a lot of time off to write music and gather our personal lives and get excited about touring and playing shows again. By the time we finish this record in the next few months we will definitely look forward to touring in the summer of 2014. I definitely think we will be touring the US and Europe when we put out the new record.