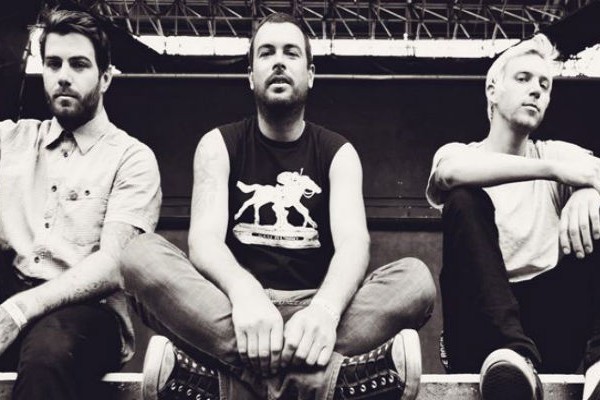 Raised on the same energetic and proud punk scene that has given birth to artists such as Hot Water Music, Tom Waits and Mike Ness – Nothington is the bay area's latest great export of sing along punk rock.

After touring internationally with their former band Tsunami Bomb, Jay Northington and Gabe Lindeman thought it was time to get back to their roots. Having been part of Tsunami Bomb since its inception Gabe was eager at the prospect of something different. Jay being the newest member of his former band he too was ready and willing to keep moving forward with music. Thus Nothington was born.

Jay describes"I was irritated with my current musical situation and the state of music in general, so I decided to get off my ass and do something about it. So I wrote a few songs and asked Gabe to play drums and the two of us just started playing in his wood shop near the Phoenix in Petaluma. Before I knew it we had an album's worth of material and two of my best friends wanted to play in the band."

The Nothington sound has been molded in many different ways; Jay's southern heritage has left its mark of blues and country, combined with influential punk rock predecessors, such as Leatherface and Hot Water Music. Having been great friends for so long the guys were excited to be part of a project they have always wanted to do. With an extensive writing and touring background, they were anxious to continue on with the life they love.

Once the lineup was established, with guitarist Chris Matulich (Enemy You) on board and bass player Mike Hicks (Time Spent Driving) there was no looking back. Some demos were recorded in a woodshop in Petaluma, CA and then it was on to Pop Smear Studios where the new full length was recorded with Scott Llamas in July of 2006. Classic punk rock record label, BYO Records is set to release the full length record titled "All In" durring the month of Febuary 2007.

"We are extremely excited about working with BYO and company. We are fans of the label and the bands on it. They have been nothing but great through the whole process and we look forward to a happy and prosperous relationship." – Jay.