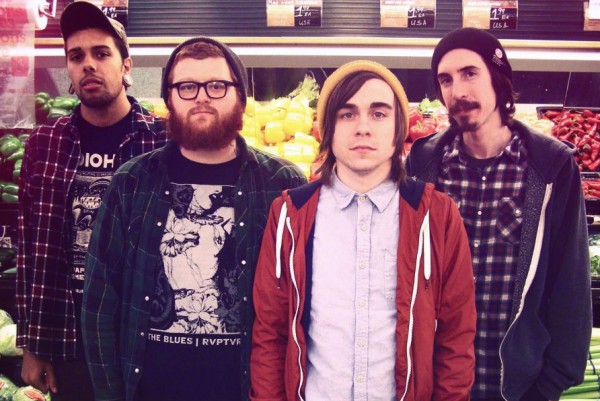 The story of BatKid may have rendered me a teary-eyed overgrown baby, but the new reviews must roll on!
First, Renaldo Matadeen checks out the new LP from State Faults, Resonate/Desperate:

There's a tight-knit energy extended in the intensely brooding music of State Faults. The manner in which they incorporate experimentally atmospheric guitars, driving metallic riffs and soul-crushing vocals is one that you won't forget.
Read the review here.
Then, I take a look at the new EP from unheralded (so far) space-rock titans Anakin, Emergency Broadcast System:

As one might surmise, Anakin's songs and overall aesthetic are wrought with space imagery, with clean, subtly programmed vocals amidst heavy, crunchy guitars, deliberate percussion and ample, Rentals-esque synthesizers.
Read the review here.
Looking for another (or any) review? Head here. Want to write and submit your own review? Do that here.