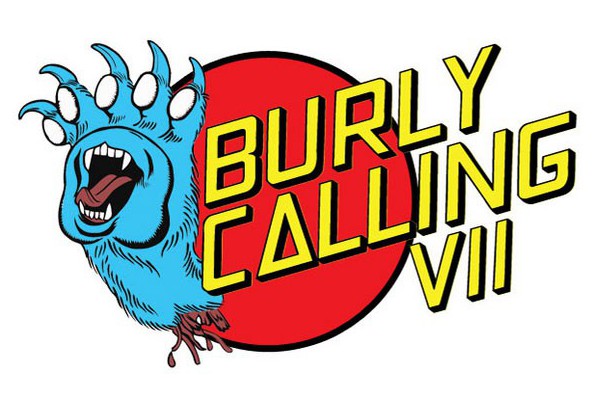 The annual Burly Calling event in Burlington, Ontario is set go down from Thursday, December 5th thorugh Sunday, December 9th. We asked Benjamin Rispin, vocalist of Saint Alvia, and organizer of the event, to describe Burly Calling for our readers:

For 7 years Burlington, Ontario's Burly Calling Show Case has been growing a reputation as a widely respected source of up and coming Canadian talent. With a model of "Big Shows In Small Venues" Burly Calling offers an intimate experience for the show cases attendees.

Taking place across Burlington, Ontario ( Not Vermont ), 45 minutes north of Buffalo, the small city offers a great landscape to experience live music in an intimate warm winter setting. What originally started out as an outlet for only punk rock, has grown into a celebration of all independent music and the DIY spirit.

As the pubs and venues fill up, it is one of Canada's fastest growing not-to-be-missed whiskey fueled parties.
This year's event features the farewell show of The Saint Alvia Cartel along with performances by The Planet Smashers, Cancer Bats, The Creepshow, The Dirty Nil, Son Real, The Penske File, The Matadors and many more. Along with a Jersey reunion, the event will feature reunions of The Next Best Thing, Rise Over Run, Gym Class Joke and Somehow Hollow. You can find the full show listing with set times and venues at the Burly Calling website
Burly Calling started as a fund raising event put on by the Saint Alvia Cartel in 2007 to raise money for tour support. The original event was a joke tour across their home town of Burlington from one of end of the city to another.