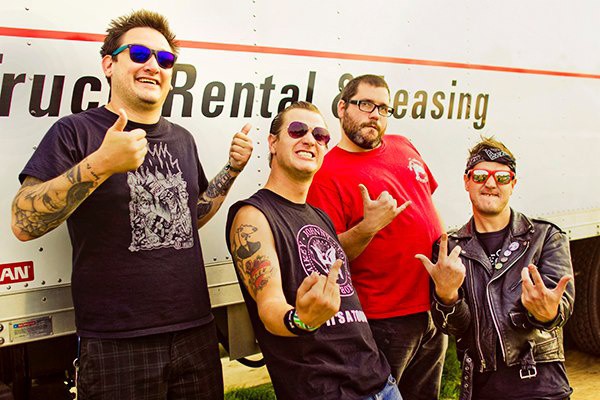 Today's new reviews kick off with Matthew Bentel's synopsis of Teenage Bottlerocket's new 7-inch, American Deutsch Bag:

In consideration, American Deutsch Bag is like that one flavor of Gatorade you just can't bring yourself to drink because of its awful aftertaste. Initially, you appreciate the record because it cordially represents the type of pop-punk Teenage Bottlerocket have been writing for over a decade, so it's fairly enjoyable. But once done, you realize cheap gimmicks and songs about pot have limits.
Read the review here.
Then, John Gentile regales us with his trip to Long Branch, NJ to see Annabella Lwin of Bow Wow Wow perform live. (If those names don't ring a bell, this probably will.)

Annabella herself was in top form. In her third decade of performing, you might expect her unique, angel-with-an-attitude voice to have dropped, but not only was it still fully intact, but it was surprisingly powerful.
Read the review here.
Looking for another (or any) review? Head here. Want to write and submit your own review? Do that here.