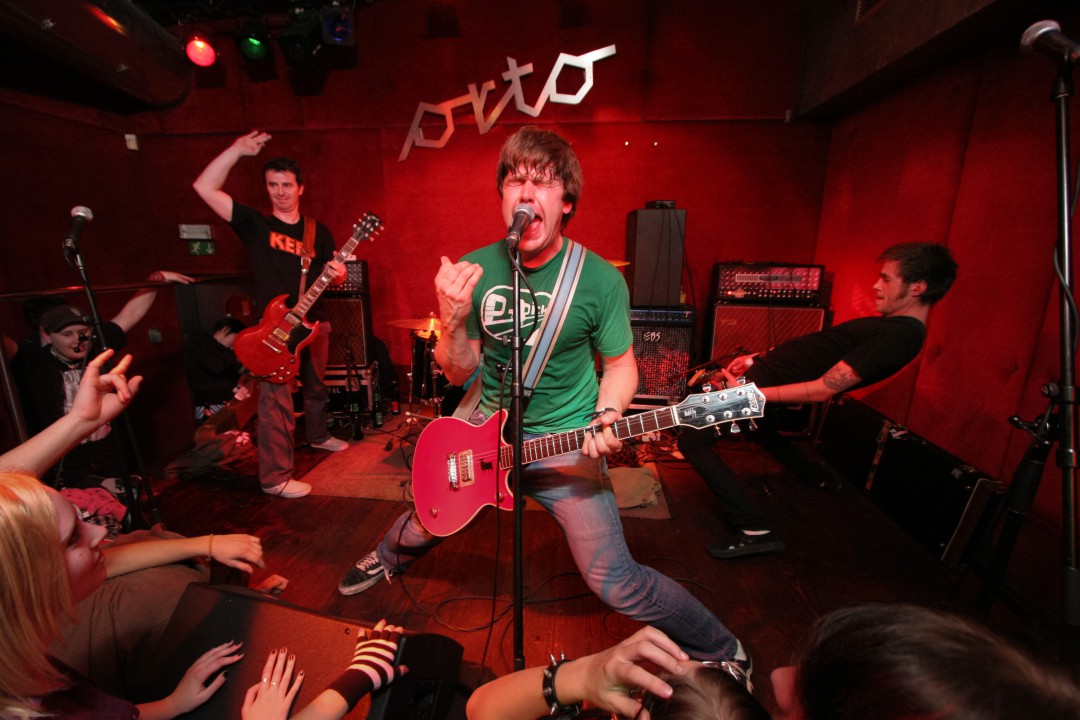 The second set of bands has been announced for the 2014 edition of Montreal's Pouzza Fest. The festival organizers have announced that Chixdiggit!, The Menzingers, Tim Barry, Deals Gone Bad and a dozen others will be playing the event. The join earlier announced bands like Dillinger Four, Reagan Youth, The Mad Caddies, The Turbo ACs, Restorations and The Holy Mess.
The growing list of attendees now features bands like Dig It Up September Is Falling, Sad & French , The Real Deal, No Bones, Tiny Empires, Barrasso, Discord Of A Forgotten Sketch, Save Ends, The 905s, Bad Crow, Plan 37, Riverbeds, Lost Love, The Von Rebels, Morgan, Neck, The Creeps, Placeholder, Joel Tannenbaum, Mountain Man, Hidden Cabins, Address, Mike Moak, La Querelle, Amanda X, In Beliefs, Set it Back, No Scientists, No Guts, No Glory, Wasted Potential, and New Elders and Hate it Too.
The event is set to take place in downtown Montreal, Quebec on May 16th, 17th and 18th of next year. Very early bird passes for Pouzza are still available but nearly sold out on the Pouzza website.