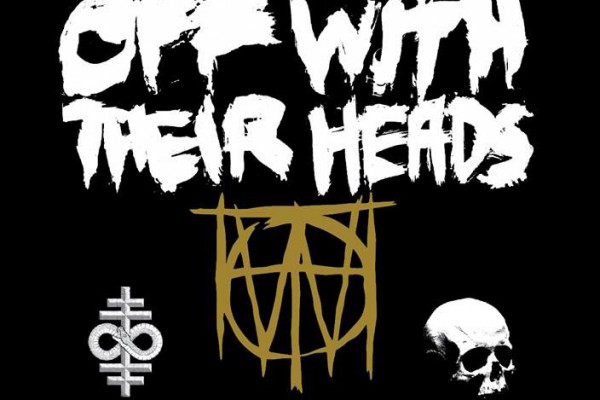 Off With Their Heads revealed the dates for what will be their last tour until further notice.

This is going to be our last run of shows for the near future. Not breaking up, but doing some other things and working on another record. If I [lead singer, Ryan Young] write something I like, we will put it out and be back occasionally. Our time of living on the road will be officially over in March. So come wish us luck.
I Am Heresy will be joining on the first leg of the tour while The Slow Death will be on the second.
Off With Their Heads just wrapped up a tour with Morning Glory and Direct Hit!. They will be heading out on the road with The Menzingers at the end of the month in support of 2013's Home.
| DATE | CITY | VENUE |
| --- | --- | --- |
| Feb 17 | Morgantown, WV | 123 Pleasant Street * |
| Feb 18 | Newport, KY | Southgate House * |
| Feb 19 | Cleveland, OH | Now That's Class * |
| Feb 20 | Fort Wayne, IN | The Brass Rail * |
| Feb 21 | Chicago, IL | Subterranean * |
| Feb 22 | Madison, WI | The Frequency * |
| Feb 23 | St. Louis, MO | The Firebird * |
| Feb 24 | Indianapolis, IN | 5th Quarter * |
| Feb 26 | Atlanta, GA | 529 Venue * |
| Feb 27 | Tampa, FL | Orpheum ^ |
| Feb 28 | Miami, FL | Churchills ^ |
| Mar 1 | Orlando, FL | Black Booth ^ |
| Mar 2 | Gainesville, FL | Loosey's ^ |
| Mar 4 | New Orleans, LA | Siberia ^ |
| Mar 5 | Houston, TX | Walter's ^ |
| Mar 6 | Austin, TX | Red Seven Inside ^ |
| Mar 7 | McAllen, TX | Simon Sez ^ |
| Mar 9 | Tulsa, OK | The Yeti ^ |
| Mar 13 | Minneapolis, MN | Triple Rock ^ |
* I Am Heresy
^ The Slow Death