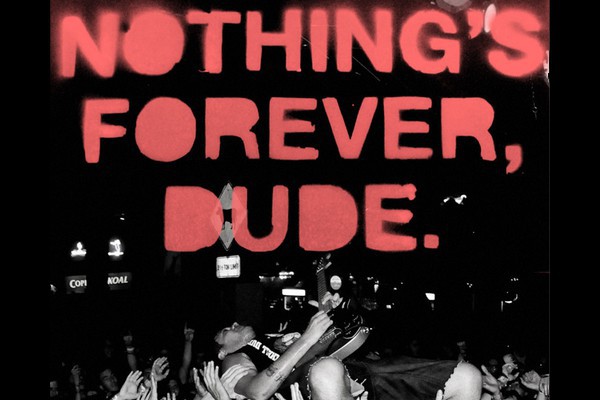 Over at the Punknews Tumblr, News Editor Brittany Strummer has been curating some exclusive content that wouldn't fit in the regular news/feature context, such as extended interviews, concert pictures, and free-form pieces.
Just in time for Bomb the Music Industry!'s final shows, we've just posted the last piece of our Bomb the Music Industry! is Dead series.
That series is an extended piece where, under the belief that their 2012 West Coast tour would be their last tour (it wasn't), Features Editor John Gentile followed BTMI around for a few days, and documented the sights that he saw during the trip. In addition to interviews with BTMI!, the series includes interviews with Classics of Love, Mike Park, Hard Girls, Gnarboots, and tour promotor Eric Finali as well as multiple show reviews. Here's part ten, and if you haven't read any of it yet, you can start with part one right here.
Meanwhile to close out our BTMI! coverage and to foist an epitaph on the band whether they want it or not, we're looking for your contributions for one final BTMI! piece, tentatively titled Bomb the Music Industry! is (REALLY) Dead. More on that here.