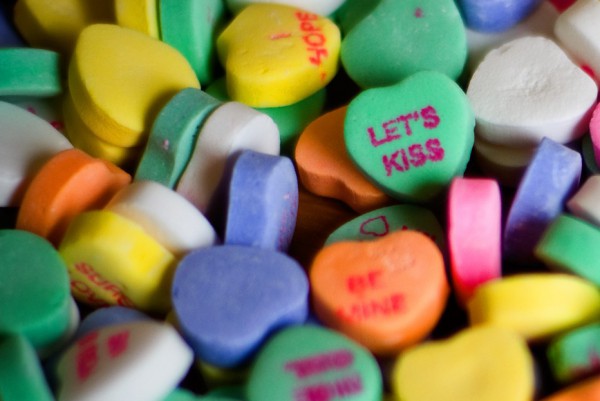 Adam E. back with three new reviews for you today, along with some helpful advice. If you're going to buy me a Valentine's Day present, please avoid that chalky heart candy. That is all.
First, staff reviewer Renaldo digs into You're Gonna Miss It All, the new LP from Modern Baseball:

They have a neat formula of using acoustic structures to build indie-punk ballads that linger on the more upbeat side of things, but one thing's for certain -- they mix it up well.
Second, reader Strumz steals the keys to the Punknews DeLorean and goes back in time to revisit Permanent Stains by The Showcase Showdown:

Musically, the album heavily embraces classic three-chord progressions in an onslaught of energy only interrupted by concise, frill-less solos. With a vocal style reminiscent of John Lydon, the singer, Ping Pong, produces a mix of tongue-in-cheek humor and political commentary, all wrapped in an irreverent and a snotty attitude.
Finally, staffer Rich C., shares his take on the self-titled 7-inch from Portland's Pageripper:

Across all five tracks there is a sense of urgency bursting out, along with bags of energy and enthusiasm, making for an extremely strong debut release. There is a clear level of grit and power to what Pageripper is about, with the songs being driven along by a pulsating rhythm section and a thick and edgy guitar, joining together to build the songs into something my ears are more than pleased to receive.
Looking for another (or any) review? Head here. Want to submit your own review? Do that here.