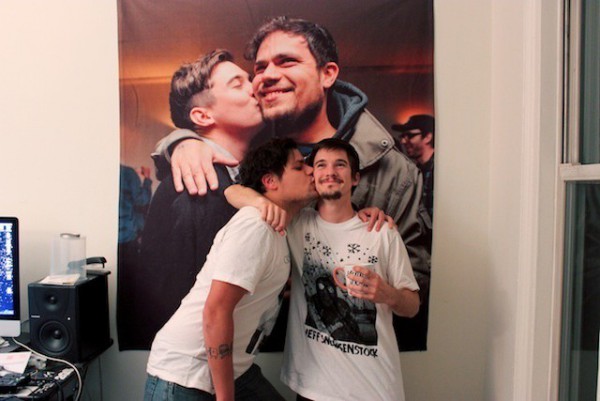 Noisey has premiered the first single "I'm Giving Up on U2" from Antarctigo Vespucci. The new band features Chris Farren (Fake Problems) and Jeff Rosenstock (Bomb The Music Industry!). Their debut LP Soulmate Stuff also features Benny Horowitz (Gaslight Anthem) on drums, as well as contributions from Laura Stevenson, Mike Campbell (Laura Stevenson, Latterman) and Casey Lee (Ex-Fake Problems). Farren said of the project:

Jeff and I have been talking about making a full thing together for awhile. We both had some time in February, so I flew up and stayed with him for a week. Also a lot of other great punk celebs got involved - Benny from Gaslight played drums, Laura Stevenson sang back ups, Mike Campbell played bass on a song, and Casey Lee (ex-Fake Problems) ripped out a solo. It's a fun little thing.
The album will be released through digital retailers and for free on QuoteUnquoteRecords.com on April 8th, with vinyl becoming available in early June. Pre-orders are available here. The band will be playing at Shea Stadium in Brooklyn on April 26.