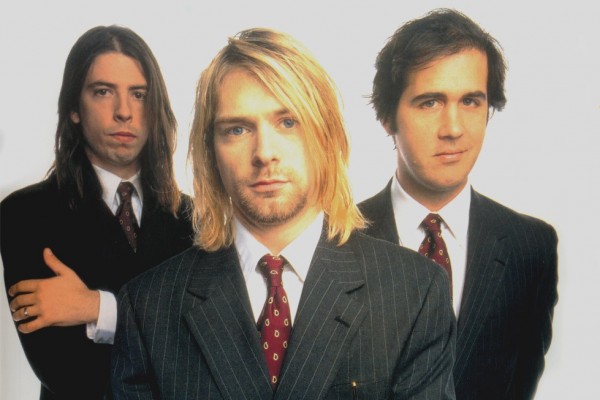 Update: APRIL FOOLS! The jig is up. This article is false. We will now resume regular content. Thanks for reading!
Although Courtney Love has been embroiled in constant legal disputes with Dave Grohl and Krist Novoselic over the use of the Nirvana catalog since 2001, the three appear to have put their differences aside to play together under the name Nirvana.
Love will replace her late husband Kurt Cobain as the lead vocalist and guitarist of the trio. Love stated in a press release, "I'm excited and honored to be singing Kurt's songs. I only hope I can do them justice." Grohl added, "This whole things has been a sort of olive branch between all of us. This is a way for us to bond over a common love of Kurt's music and to pay tribute to him. I'm stoked to be behind the kit again playing these songs."
While no tour dates have been officially announced, it is rumored to be in the fall of this year. The trio is currently rehearsing in preparation.