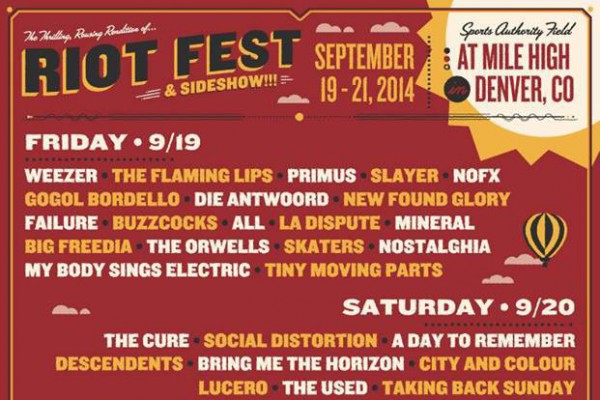 Riot Fest has found a new venue for the Denver date. After being denied an event permit from Arapahoe County and the city of Byers, CO, the festival organizers have announced Sports Authority Stadium as their new location. All tickets will be honored, and refunds for camping spaces will be coming back to folks soon.
Riot Mike said:

After much thought about the pros and cons about moving to the stadium versus other venues, the fact that the stadium is willing to allow us to transform their grounds and recreate Byers and May Farms swayed our decision.
You can read the full announcement on their Facebook page, read all of Riot Mike's statement here, and they've provided FAQs about the new venue here.
The two day festival takes place September 19th through the 21st, and includes The Cure, The National, Rise Against, Weezer, Social Distortion, The Flaming Lips, Primus, Slayer, Sublime With Rome, Wu-Tang Clan, 
TV On The Radio, Descendents and many more.