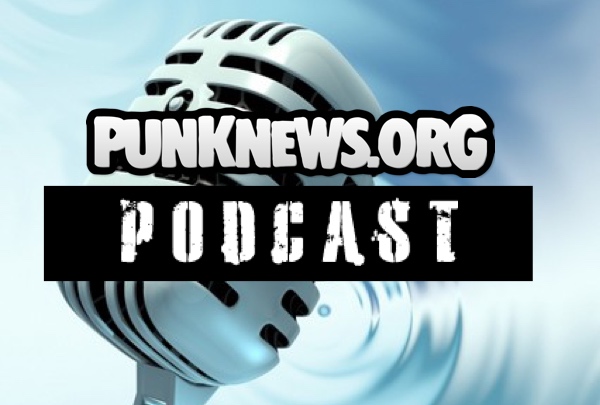 Of course the best way to capitalize on our 200th episode momentum was with several weeks awkward of radio silence and a few poorly promoted follow-ups. We've got our act together though, and the Punknews Podcast soldiers on to the delight of all six of our listeners.
On this episode, John Gentile, Adam White, Ricky Frankel, Mark Little and Greg Simpson tackle a handful of news from the first week of July, including the on-stage controversy surrounding Brianna Collins of Tigers Jaw, Pup's Polaris prize nomination, Alkaline Trio album shows, The Dirty Nil on Fat, YouTube's treatment of indie artists and Jello Biafra's Amnesia Rockfest comments. That's not all! This episode starts with a special listener letter, rekindling the Transplants wars of yore.
This episode also features music from Mind Controls and Deathly The Dog.
You can subscribe to the Punknews Podcast via RSS or iTunes. We're also now featured on Stitcher, so grab their app for iOS or Android. As always, you can send us your feedback in the comments section or via e-mail.