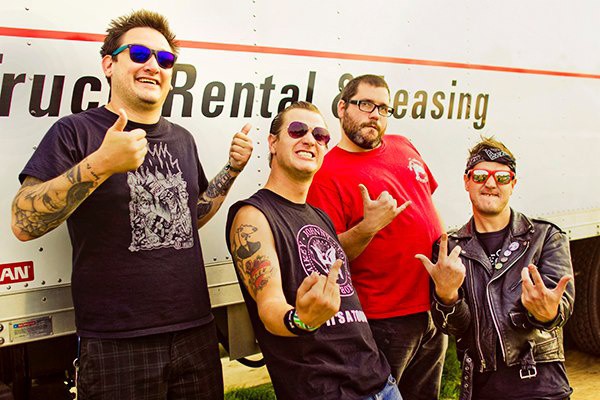 Teenage Bottlerocket has announced that they will be joining such acts as Direct Hit!, Elway, The Falcon, The Lillingtons, The Methadones and The Brokedowns for the Red Scare Industries 10th anniversary show. Bassist Miguel Chen said:

Holy shit Red Scare is ten years old! That means it's been ten years since we met Toby Jeg, our dear friend who's been with us ever since! We have a lot of great memories together and it's certainly safe to say Red Scare was a critical label in TBR's journey. Celebrating a rad label, run by a rad dude with a rad show sounds like the best time ever! AND if that wasn't enough it's taking place in one of our favorite cities in the world: Chicago!!! Sign us up!
The show will take place on October 25th at Chicago's Metro. Tickets are still available. Teenage Bottlerocket is currently touring with Warped Tour.