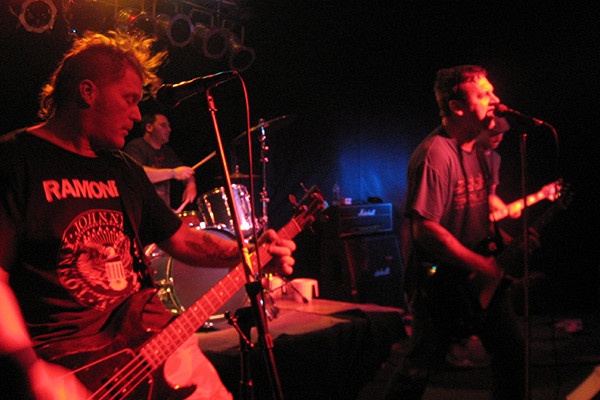 Dam Schafer (A.K.A. Danny Vapid) formed the Methadones in 1993 as a diversion from his full time bands,
Screeching Weasel
and the
Riverdales
. Because of Dan's commitments to these bands (as well as his side project, the Mopes) the Methadones seemed to be forever on the back–burner of Rock and Roll after only a handful of shows and no real recordings to speak of.
Fast forward to 1999. Having just returned from living in our nation's capital, Dan found himself with a little time and bunch of songs, and decided to re–start the Methadones. He recruited fellow Mopes B–Face and Dan Lumley, headed into the studio, and recorded their debut album, Ill at Ease. After finishing the recording, Lumley and B–Face returned to their corners of the country, not able to stay with the band full time because of other commitments. Dan set to the task of staffing the band, and enlisted fellow Chicagoans Pete Mittler on bass, and Mike Byrne (formerly of the Vindictives) on guitar. Having gone through several drummers, the Methadones found Mike Soucy, a native of the Rhode Island and D.C. punk scenes.