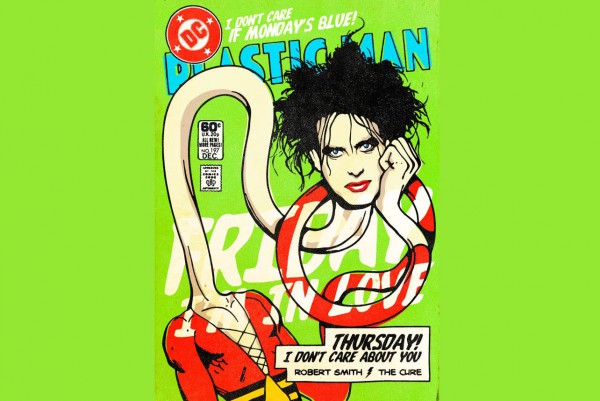 Hello everyone and welcome to Navel Gazing: your look back in the week in Punknews. I'm John G filling in for Brittany Strummer this week (she's out protesting the new Ninja Turtles movie) and I'll be your guide through some of the juiciest, most popular and otherwise noteworthy stories from the last seven days. Remember, every Punknews story is built from tips from our wonderful, good-looking readers, so get to submitting. Here's what got the strange, slow and old community talking this week:
Tonight We're Going To Give It 35%
Once every 4 years, I show up on the Punknews podcast: "@Punknews: Punknews Podcast: Episode 205 http://t.co/fcbsjPbCor"

– Mr. Pelone (@joe_pelone) August 8, 2014
Punknews content is syndicated to a handful of your favorite social networks, including Twitter, Facebook and Tumblr. Join our Last.fm group and contribute your listening habits to our weekly charts. All of our high definition video footage can be found at Vimeo.
Here's your question and answer of the week from the Punknews Formspring:

Q: Why is Baphomet sometimes depicted as having both a penis and female breasts?

A:Excellent question. Many people think that Baphomet is an ancient Pagan (or perhaps Satanic) deity, but actually, records of the character do not begin until the 12th century when the knights Templar were under investigation for blasphemy.

A term looking like Baphomet occurs in many of the transcriptions of Templar investigations. Most modern scholars think that the whole Baphomet thing was trumped up against the Templars to destroy their order. Whereas the actually term Baphomet comes from, no one knows (which is sort of spoooooky). But, some people think that it is a corruption of muhammed. Others think it is a corruption of one of the oldest Egyptian deities, Banebjeb, who was usually depicted as being ram headed and was often portrayed as the judge (judge in the court sense, not the fate sense) of the Gods in ancient Egyptian text.

However, since Baphomet's creation, there have been many different portrayals of him. Not all of them portray him as being goat headed and not all portray him as having multiple genitals. The common image of Baphomet, showing him having a dong and hooters was created by Eliphas Levi, who was a 19th century black magic/occultists, much like Alistair Crowly. (Some people argue that Levi's depiction doesn't even show a wiener, but rather, a medical staff. Other's argue that the depiction of the phallic symbol actually is a dong, just represented to avoid "obscenity.")

The reason why Levi gave Baphomet breasts and a peen are unknown. It was probably wither a representation of fertility, something that has been associated with Baphomet and the creatures that inspired him, or it is Levi depiciting one allusion to "chaos…" or Levi was like, "This looks totally cool! And really satanic! Black magic! Wowz! So kvlt!"

-John G
Of course your day wouldn't be complete without knowing every inane detail of your humble editors' lives. Follow @aubinpaul, @adamwhite, @johngentile, @kiraface, @Brittastrophee and @BrittStrummer's every move at Twitter.
The People Must Have Something Good To Read
In the past few weeks we've spoken with a number of bands and artists. Don't miss out on these interviews:
Previous Story
New Review Update: August 10, 2014
Next Story
Music: Sundials: "Kick"