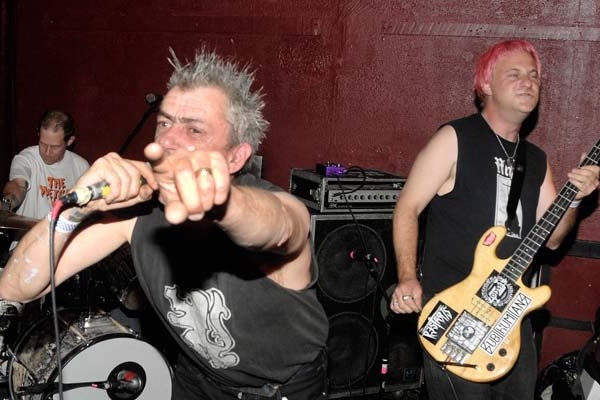 Kicker, the band featuring punk rock champion Pete the Roadie, as well as Toby of Filth, Mauz of Dystopia and Dave Ed of Neurosis, have announced a fall tour. The tour starts in September and will be accompanied by a split single with Submachine out via Inimical Records.
On the single, Kicker debuts a new song called "Shit at Kicker" as well as a The Partisans cover, "17 Years of Hell." You can check out pre-orders here.
A few tour dates are with oi heroes Hard Skin.
| Date | City | Venue |
| --- | --- | --- |
| 9/20 | The Wick | Brooklyn (with Hard Skin) |
| 9/21 | Kung Fu Necktie | Philly (with Hard Skin) |
| 9/22 | Gallery 5 | Richmond |
| 9/23 | Comet Ping Pong | Washington, DC |
| 9/24 | Belvedere's | Pittsburgh |
| 9/25 | S.H.I.B.G.B.'s | Toronto |
| 9/26 | Katacombes | Montreal |
| 9/27 | TBA | TBA |