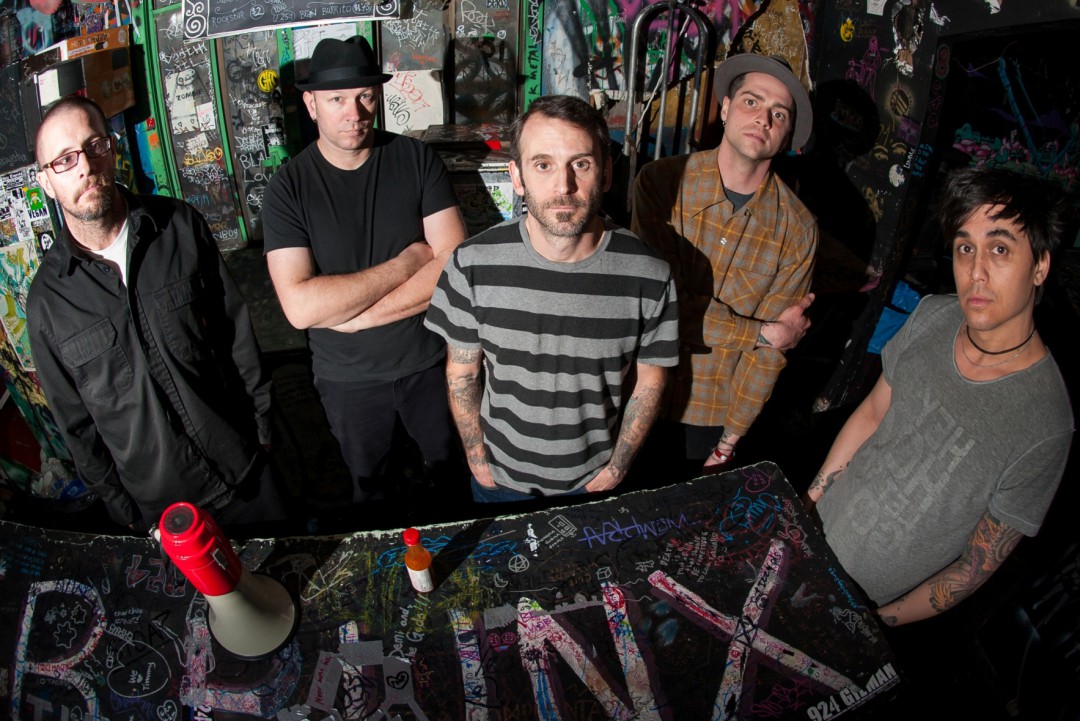 The Swingin' Utters have announced details about their upcoming LP. The release will be called Fistful of Hollow and will be out November 11, 2014 via Fat Wreck Chords. The album was recorded by Chris Dugan. Frontman Johnny Bonnel stated:

This is probably the most excited I have been for a Swingin' Utters release. On Poorly Formed it was the first time Jack got involved in the song writing. On Fistful of Hollow we got Miles chipping in for the first time. Collaborating on art has got to be one of the most gratifying things for me. I'm surrounded by truly unique and interesting brains in the Swingin' Utters. Working with Chris Dugan was the glue. He's such an easy-going dude and he gets us. I can't wait for the next one.
The band released Poorly Formed in 2013.