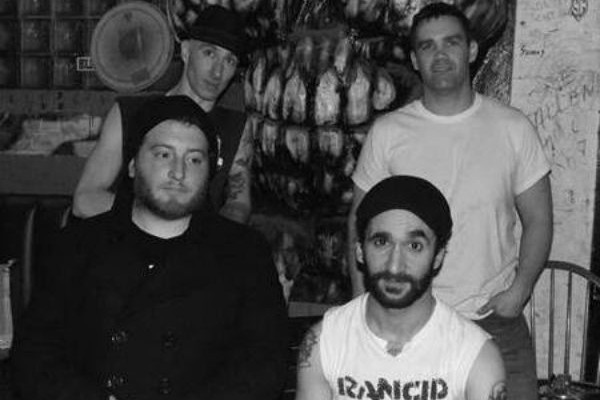 Boston, MA's Stray Bullets, featuring Jon Cauztik of Have Nots, are streaming a new song entitled "Peace Signs" from their forthcoming release Ghost Town Rockers. The song is inspired by Cauztik's views on how society and law enforcement treat street crime caused by the youth in communities.

Strong arm measures, while sometimes serving to get the numbers down, don't address the root of the problem. Maybe prevention, rather than suppression, should be examined as an alternative. Maybe the neighborhood pride, bravado, and need to belong that lead kids to turn towards ultimately destructive things like street gangs, and subsequently street violence, could be expressed and utilized in a more constructive way. "All the kids want something to do", as the old song goes, so let's give it to them. Let's empower the youth instead of sweeping them under the rug. Let's tell our local politicians to put that increased police budget towards accessible summer programs. Let's organize and mobilize BEFORE another kid gets shot, instead of having to hold a vigil afterwards.
Ghost Town Rockers is due out October 7, 2014 via Dying Scene Records.