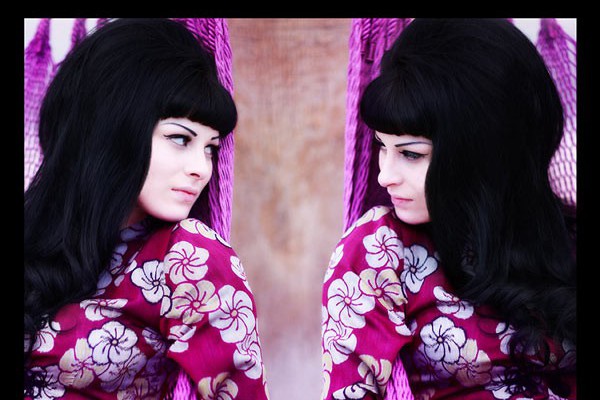 Punknews is excited to debut the new video by Olivia Jean! A member of goth garage rockers The Black Belles, Jean is venturing out on her own for her debut solo LP, Bathtub Killings.
On her debut video, "Reminisce," Jean takes a driving new wave thump and adds a twinge of southern rockabilly, no doubt picked up from her time backing Wanda Jackson. Jean plays the part of an omniscient observer, commenting on a figure with self-destructive behavior with lines like "Look at the mess in the pretty dress," and "it won't be long before the crash." Despite the destruction surrounding her, Jean remains unflappably cool. Is that because she already knows what happens at the end of the downward spiral? Oh yeah, the track was also produced by a guy called Jack White. Maybe you have heard of him?
The single is out via Scion A/V and you can download the A and B sides here. Olivia Jean's new album, Bathtub Killings is out on October 14, 2014 via Third Man Records.