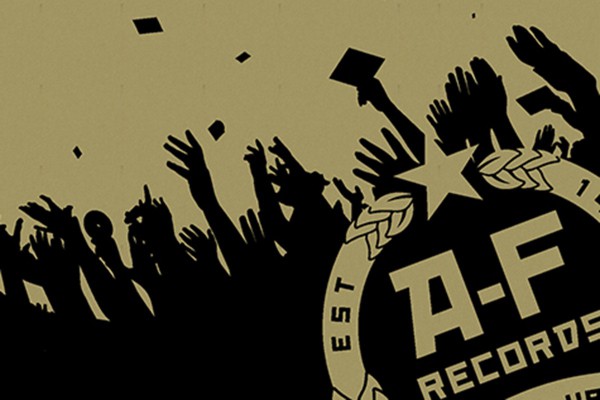 Punks love free stuff, and Pittsburgh-based label A-F Records knows it. In collaboration with Commonwealth Press, the label is releasing a free compilation CD "that celebrates the collaborative spirit of the punk community." The CD is free with any order from the label's online store. In addition, it will be available at the label's merch table at Fest 13 in Gainesville, FL (while they last!). Chris Stowe, A-F Records label manager, says:
"I wanted to do something in the spirit of the "Punk-O-Rama" and "Fat Music For…" comps that originally got me into some of my favorite bands. Like hearing Hi-Standard for the first time on that Cinema Beer Nuts comp, that was an awesome day. So I picked a bunch of awesome songs from awesome bands for this comp."
Dan Rock of Commonwealth Press says:
"Commonwealth Press has a long relationship of working with A-F Records and, when the opportunity came along to get involved with the comp they were working on, we jumped at it. Getting to design and hand screen print the covers seemed like such an awesome way to add a cool touch to such a rad collection of songs!"
The compilation features tracks from Anti-Flag, Worship This!, World's Scariest Police Chases and White Wives, among others.