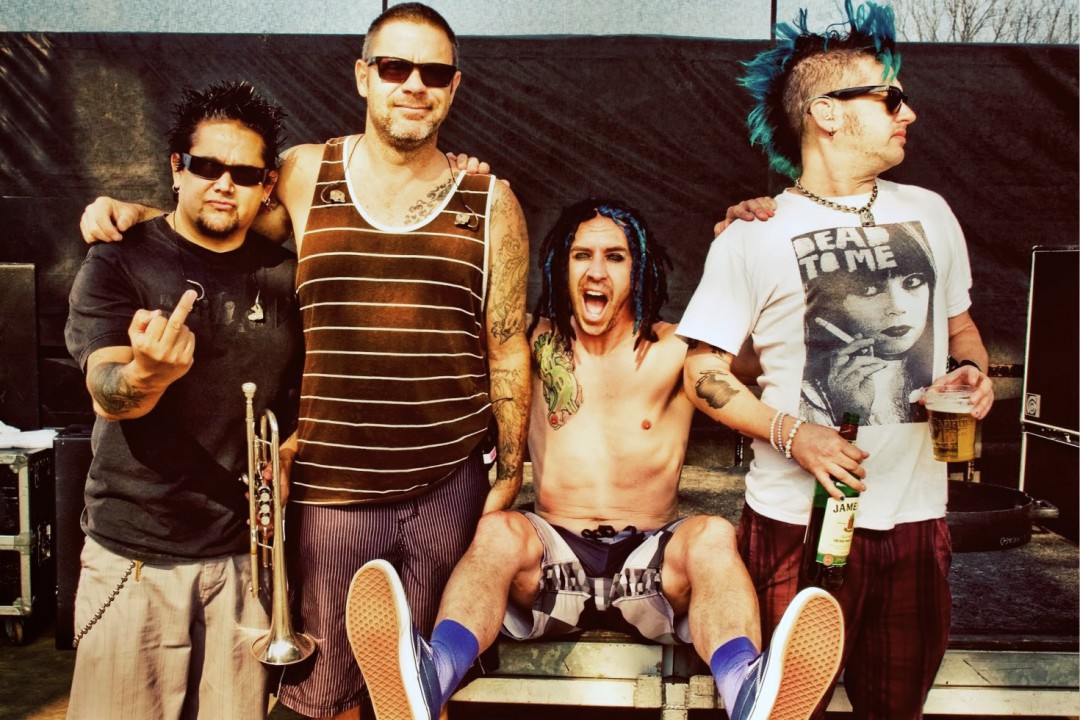 Footage of NOFX frontman Fat Mike striking a man during a recent recent NOFX show in Sydney, Australia blew up online today. The cell phone video of the performance shows a man run up on stage and put his arm around Mike during a song, after which Mike knocks the man back and kicks him. Earlier during the performance the singer / bassist had repeatedly commented about neck pain making it difficult for him to perform or move around much. Video of both the now-infamous kick and Mike's earlier comments about being in pain can be found below.
Since footage of the incident started to go viral, Mike and the fan have since reconciled via Twitter. Mike apologized and commented that he "defensively reacted… offensively," offering to buy the fan a beer at an upcoming show. The fan also apologized, stating he was too drunk to remember Mike was in pain before approaching him. You can find a few screen grabs of that conversation below as well.
When the video first became known, many well-known personalities in the online punk community took to Twitter to compare and contrast the incident (and fan reaction) to the 2011 Ben Weasel altercation at SXSW. Ben has, of course, written a lengthy open letter to Mike about the whole thing.