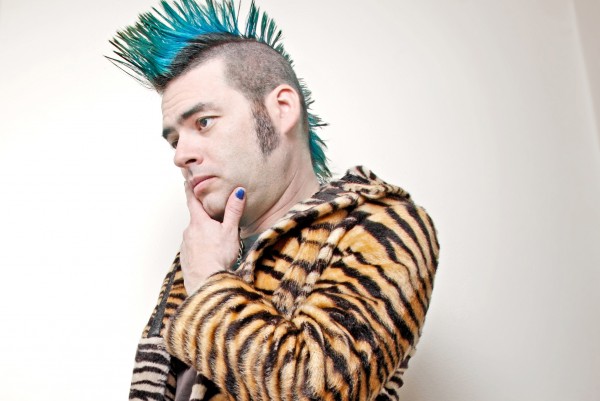 Michael John Burkett (born January 31, 1967 in Newton, Massachusetts), better known as Fat Mike is an American musician, producer, lead vocalist, and bassist for the punk rock band NOFX, as well as bassist for the punk rock supergroup cover band Me First and the Gimme Gimmes.

The moniker "Fat Mike" was given to Mike by friends after he returned from college and it was evident that he had gained a little weight. While attending Fairfax High School, Mike began his musical career with the band False Alarm. After the band split up in 1983, he met Eric Melvin and Erik Sandin and formed the original line–up of NOFX.

Mike is the owner and founder of Fat Wreck Chords, one of the biggest independent labels in North America. He was also the founder of the Rock Against Bush tour. The purpose was to encourage young Americans to vote George W. Bush out of office in 2004.

Mike recently recorded the "Cokie the Clown" EP with NOFX, playing Cokie on both the cover of the EP and the music video for the title–track, "Cokie the Clown". In the video, Mike dresses as Cokie and puts white powder into his squirting flower, representing cocaine. Cokie then walks around Chicago squirting powder in pedestrians' faces, as chronicled in the song itself. The video was shot during the punk music festival, Riot Fest, in October 2009.

Mike appeared in the 2010 music documentary "Sounds Like A Revolution" and also features as an interviewee in the "The Other F Word," an analysis of punk rock fatherhood. He also appears as a guest vocalist on the Dropkick Murphys single "Going Out In Style".