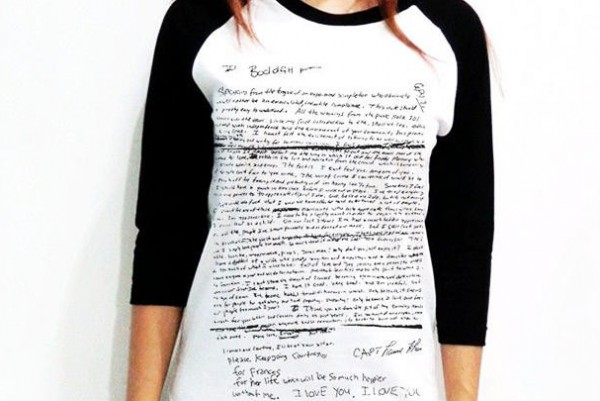 T-shirts bearing the screen printed image of late Nirvana leader Kurt Cobain's handwritten suicide note were removed from sale by online retailer Etsy after fan complaints. Fans had flocked to Reddit, where one user commented, "This makes me question the morality of the fashion industry and how far people are willing to go just to make a quick buck."
Similar shirts had also appeared on eBay, though they have been pulled from that site as well.
After checking himself out of rehab just days before, Cobain killed himself with a shotgun on April 5, 1994 in his Seattle-area home. He was 27 years old. His body was found three days later by an electrician who was there to install security lighting.
Cobain and Nirvana were inducted into the Rock And Roll Hall Of Fame in April 2014.