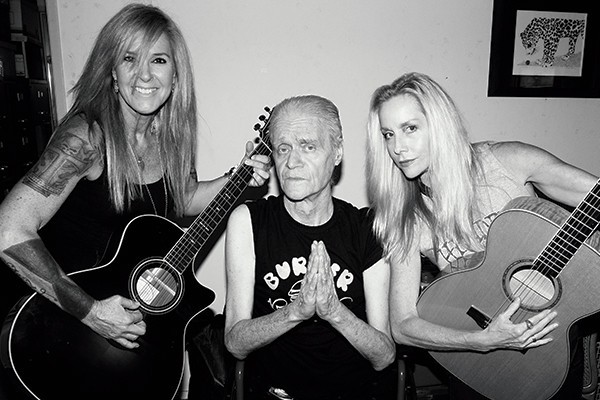 Kim Fowley, the songwriter/musician/producer who brought the Runaways to fame, died from bladder cancer. He was 75 years old.
Fowley first found success in the 60's producing and publishing novelty songs, reaching #1 in 1960 with "Alley Oop" (with Gary S. Paxton, credited to the non-existent "Hollywood Argyles"). He wrote the lyrics for "Portobello Road," the b-side to Cat Stevens' "I Love My Dog," as well as wrote and performed "The Trip," a song detailing the psychedelic experience. Fowley went on to work with artists as diverse as Frank Zappa, Gene Vincent, Warren Zevon, KISS, Alice Cooper, Kris Kristofferson and even with Ariel Pink (from his hospital bed) on Pink's recent pom pom album.
It was in 1975, after a chance meeting with a teenage Joan Jett and Sandy West two weeks later, that the seeds were planted for an all-girl group that Fowley had hoped to form. He recruited Cherie Currie, Lita Ford and Jackie Fox and The Runaways were born. Two years later, in 1975, the group severed ties with Fowley. Fowley was played by actor Michael Shannon in the film biopic of the group, The Runaways (with Kristen Stewart and Dakota Fanning as Jett and Currie, respectively.).
After years of lawsuits, Fowley and Currie reconciled in 2008 upon disclosure of his illness, with Currie moving him into her Los Angeles-area home last August. "After everything I went through as a kid with him, I ended up becoming a mom and realized it was difficult for a man in his 30s to deal with five teenage girls. He's a friend I admire who needed help, and I could be there for him," Currie told Billboard.
Fowley is survived by his wife, music executive Kara Wright, whom he married in a private ceremony in Los Angeles on September 24.