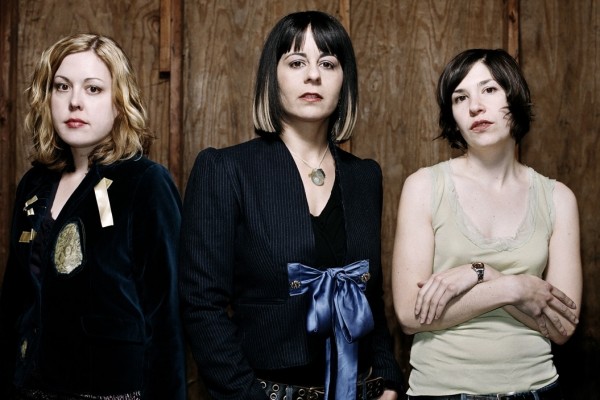 Sleater-Kinney have released a video for "No Cities to Love," the title track of the reunited band's upcoming album.
The video features appearances by Andy Samberg, Sarah Silverman, Gerard Way, Connie Britton, Miranda July, J Mascis, Vanessa Bayer, Norman Reedus, Ellen Page, Natasha Lyonne and Fred Armisen all singing along to the track.
No Cities To Love is due out January 20, 2015 via Sub Pop Records.