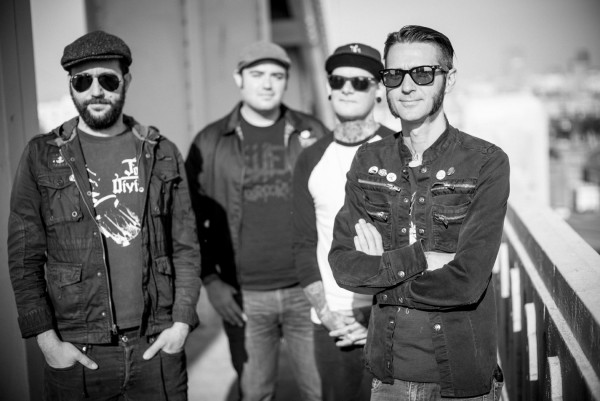 Punknews is pleased to debut the new track by The Briggs. The tune is called "Gridlocked" and it's off their upcoming self-titled EP, due out May 5, 2015. On the new track, the band declares that they're off on a "clean start" with an anthemic refrain. Speaking to Punknews, The band's Joey Larocca explained just how personal the song really is:

Over the last few years we broached the idea of getting things going again and pushing forward as a band but with everything each individual member has been doing, it was just too tough to have it fit in our lives anymore. We actually were in the process of writing a full-length for a label and recorded a good handful of songs. The deal ended up going sour and once again decided to walk away.

After some time went by we cracked open the sessions and listened to the songs and thought,"Damn, I really like these songs!" "We should just put them out. Fuck it!" We figured it was a shame to just sit on this music that's already recorded and ready to go. It's better to put it out to the world than let it collect dust."
You can pre-order the new release here. Meanwhile, you can hear the new tune below.