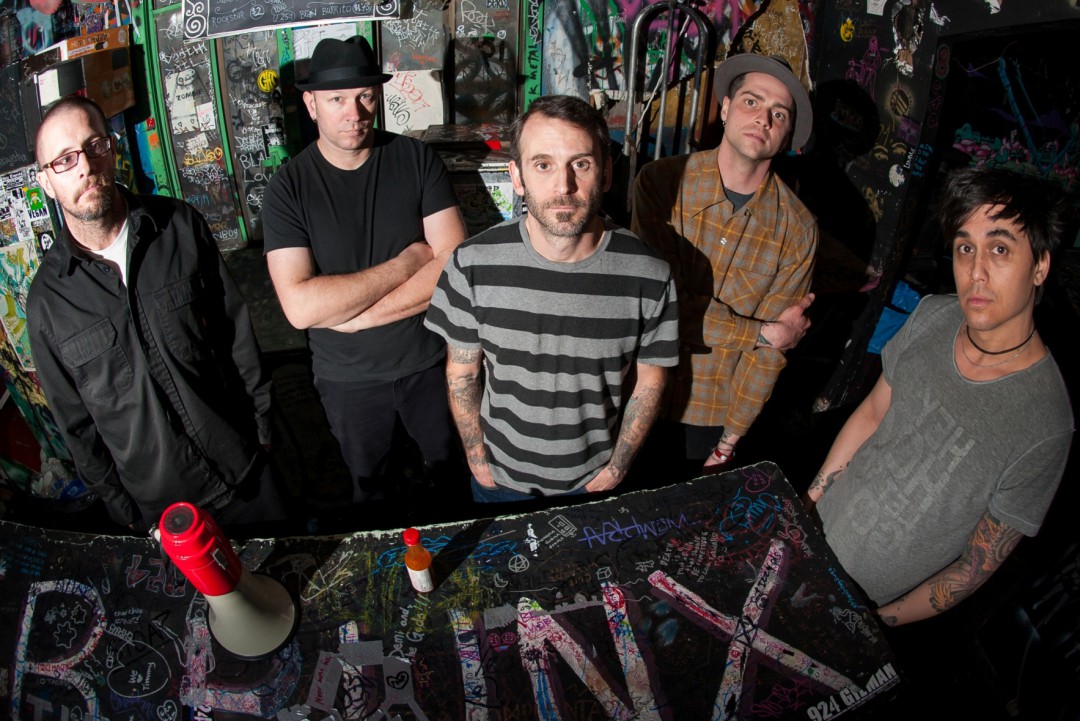 Greg McEntee, drummer "from day one" with San Francisco's Swingin' Utters, has decided to step away from the kit. Vocalist Johnny Bonnel said, "Greg is moving on and Swingin' Utters thank you and wish you luck in life. All of us have gained strength from our travels together. We love you!"
Luke Ray, formerly of Cobra Skulls, will be taking over for McEntee, starting next week in Phoenix. The Utters will formally say goodbye to McEntee at their Punk Rock Bowling performance.
The band's latest full-length, Fistful of Hollow, was released in 2014. You can read the full statement from the band here.