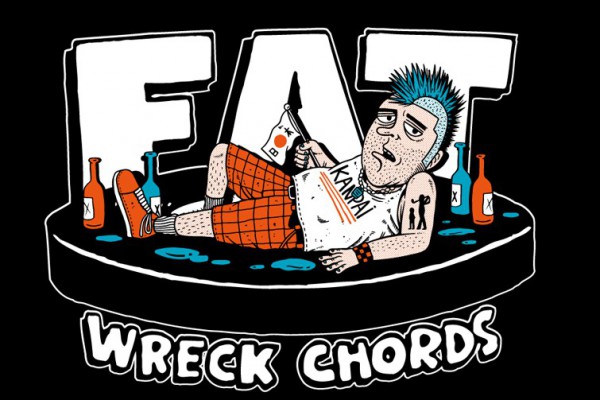 To celebrate Fat Wreck Chords' 25th anniversary, the label is bringing out their heavyweights, including NOFX, Lagwagon, The Flatliners, Masked Intruder, ToyGuitar, Swingin' Utters and Bad Cop/Bad Cop for the "Fat Wrecked for 25 Years" tour. Promising additional bands as well as surprise bands added to specific shows, the label says:

After 25 years, we think we've earned the right to throw a proper party and celebrate the fact that we are old! Starting on August 6th: a bunch of our bands will be playing together all across North America. To cap it off there will be a massive two day blowout festival in our hometown of San Francisco, where we will shut down the streets and blast out the tunes.
You can click Read More for the dates as well as a video announcement from the head honcho himself.
| Date | City | Venue |
| --- | --- | --- |
| 8/06/15 | Toronto, ON Canada | TD Echo Beach |
| 08/07/15 | Montreal, QC Canada | Heavy Montreal |
| 08/08/15 | Montreal, QC Canada | Heavy Montreal |
| 08/09/15 | Montreal, QC Canada | Heavy Montreal |
| 08/12/15 | Boston, MA | House Of Blues |
| 08/14/15 | Asbury Park, NJ | Stone Pony Summer Stage |
| 08/15/15 | Philadelphia, PA | Festival Stage at Penn's Landing |
| 08/17/15 | Chicago, IL | Aragon |
| 08/18/15 | Minneapolis, MN | Myth Live |
| 08/20/15 | Denver, CO | The Fillmore |
| 08/22/15 | San Francisco, CA | TBA |
| 08/23/15 | San Francisco, CA | TBA |
| 08/24/15 | Los Angeles, CA | Hollywood Palladium |