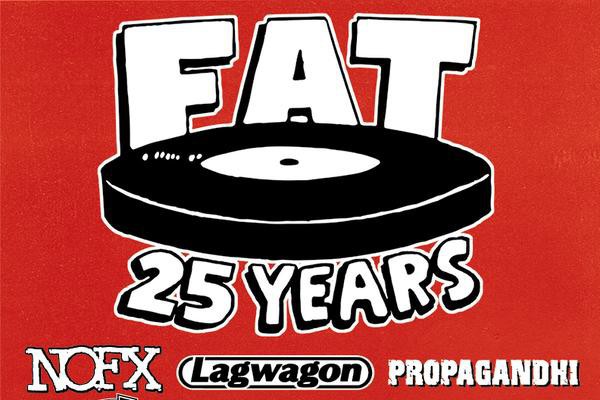 Fat Wreck Chords has announced new details about the label's 25th anniversary celebration in San Francisco. The three-day event will take place August 21-23, 2015 at Thee Parkside in San Francisco. The first night will include a screening of NOFX's Backstage Passport 2 followed by a Q&A with members of the band, plus a live performance by an unannounced band.
The next two days will feature live performances by a who's who of bands from the label's history. Night one will include NOFX, Propagandhi, Strung Out, Me First and The Gimme Gimmes, Bracket, Western Addiction, Night Birds, Joey Cape, Darius Koski, Sundowner and Chris Cresswell.
The second night will feature NOFX again, along with Lagwagon, Swingin' Utters, Tilt, The Flatliners, Masked Intruder, Uke Hunt, toyGuitar, Bad Cop/Bad Cop and PEARS.
You can find ticket information and further details here.