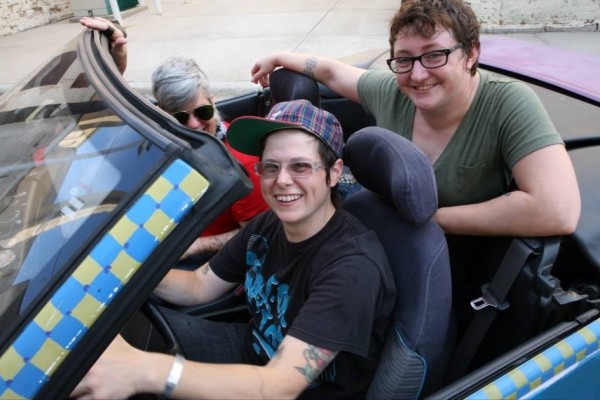 Today, Punknews is pleased to debut the new song by 8 Inch Betsy.
"Arise" is driving, classic punk number, with slight hints of bands like The Avengers, The Distillers and Joan Jett. Unfortunately, the song comes in the wake of the death of 35-year-old frontwoman Meghan Galbraith. Bassist Eli Burke spoke to Punknews about the track:

""I remember when Meghan was writing this. We were at hotel standing outside in the rain. She was leaning over the paper writing and smoking a cigarette. It was cold and Meghan was ready to move onto to the next thing. She always wanted to keep moving. This song was fun to play because it felt different. Faster. It's the only song I used a distortion pedal and we played it together like we were really playing. Back and forth and then coming together. She just rocked every song."
The tune is off the band's upcoming second (and final) album The Mean Days out November 13 via 307 Knox records. You can pre-order here. Meanwhile, hear "Arise" below.