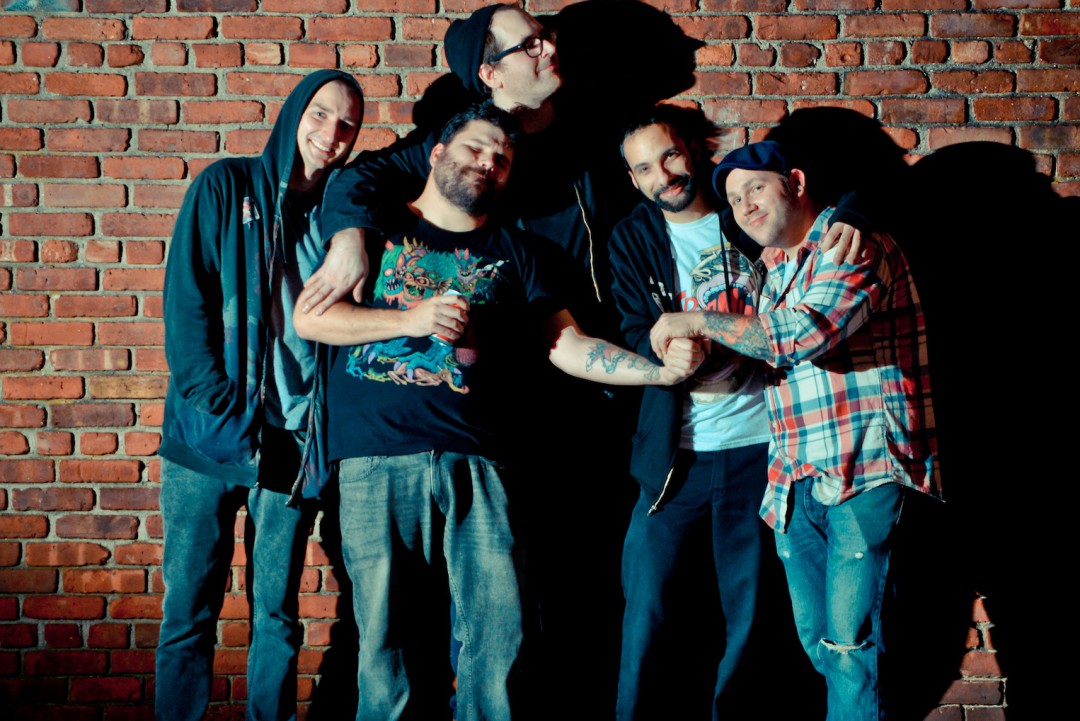 Today, Punknews is pleased to debut the 7-inch by Iron Chic!
Y's finds the band doing what the band does best: Heartfelt gang vocals about making it through the tough times. Does the title track start of plaintively and then build into a super-loud chorus? You bet it does. Oh, also, they do an awesome Dead Kennedys cover.
The release is out now via Poison City Records. You can order it here. Meanwhile, you can hear the whole thing below, right now and also check out their upcoming live dates.
| Date | Venue | City |
| --- | --- | --- |
| Sep 24 | First Unitarian Church | Philadelphia, PA ( w/ Good Riddance & Off With Their Heads) |
| Sep 25 | The Ottobar | Baltimore, MD ( w/ Good Riddance & Off With Their Heads) |
| Sep 26 | The Marlin Room at Webster Hall | New York, NY ( w/ Good Riddance & Off With Their Heads) |
| Sep 27 | Asbury Lanes | Asbury Park, NJ ( w/ Good Riddance & Off With Their Heads) |
| Sep 28 | The Sinclair | Cambridge, MA ( w/ Good Riddance & Off With Their Heads) |
| Sep 29 | Monkey House | Winooski, VT (Iron Chic Only) |
| Sep 30 | Salle Multi | Quebec City, Canada ( w/ Good Riddance & Off With Their Heads) |
| Oct 01 | Virgin Mobile Corona Theatre | Montreal, Canada ( w/ Good Riddance & Off With Their Heads) |
| Oct 02 | Ritual | Ottawa, Canada ( w/ Good Riddance & Off With Their Heads) |
| Oct 03 | Lee's Palace | Toronto, Canada ( w/ Good Riddance & Off With Their Heads) |
| Oct 04 | Now That's Class | Cleveland, OH (Iron Chic only) |
| Oct 05 | The Smiling Moose | Pittsburgh, PA (Iron Chic only) |
| Oct 08 | The Woodshop | Long Island, NY (Iron Chic only) |