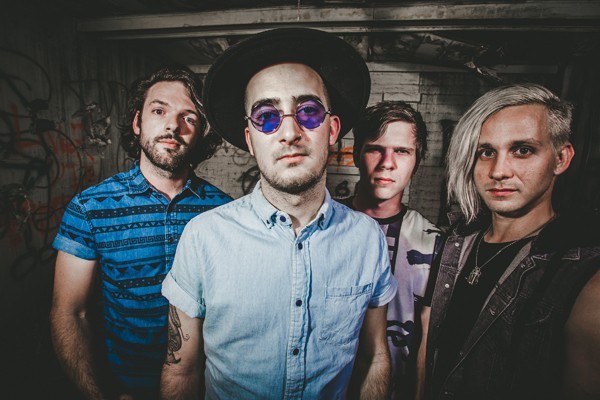 Today, Punknews is pleased to debut the new single by Sleepwalker.
On "Freak Show," the band embraces the clean striking sound of bands like The White Stripes and The Hives and mixes it with the reflective musing of Anberlin and Thrice. Vocalist Brian Blevins spoke to Punknews:

"We've all been lied to. Our parents, teachers, and even friends have pointed out the little quirks or characteristics that make us different from other people, and led us to believe that those are things to be hidden or suppressed. That's bullshit. Don't ever be afraid to be who you are. Everyone is just as weird as the next person and we all know it, so why hide it?"
The track is off the upcoming Holy Hell album, out November 13. You can hear the new tune below.