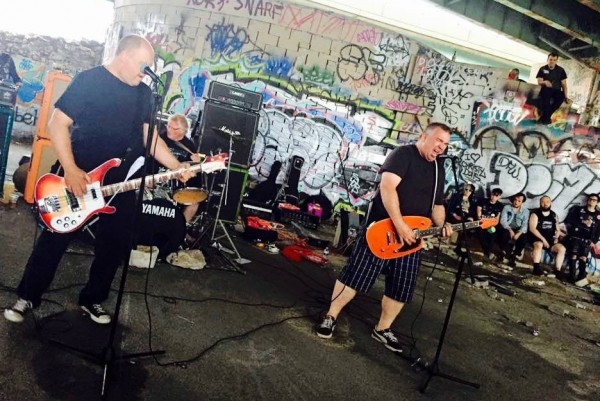 Today Punknews is thrilled to debut the new split 7-inch between Philly legends Flag of Democracy and Brazil's Merda!
F.O.D. shreds through four manic, off-kilter hardcore cuts. After 30 years, this band is still as whacked out as ever. Check out the surf-punk baiting of "Turn Off the News." Meanwhile, Merda turn in a handful of punk bangers that are raucous, sloppy and most importantly, loud. There is also a song called "Giga Pudding."
The release is out soon via SRA Records and you can pre-order it here. Meanwhile, listen to the whole thing below, right now!