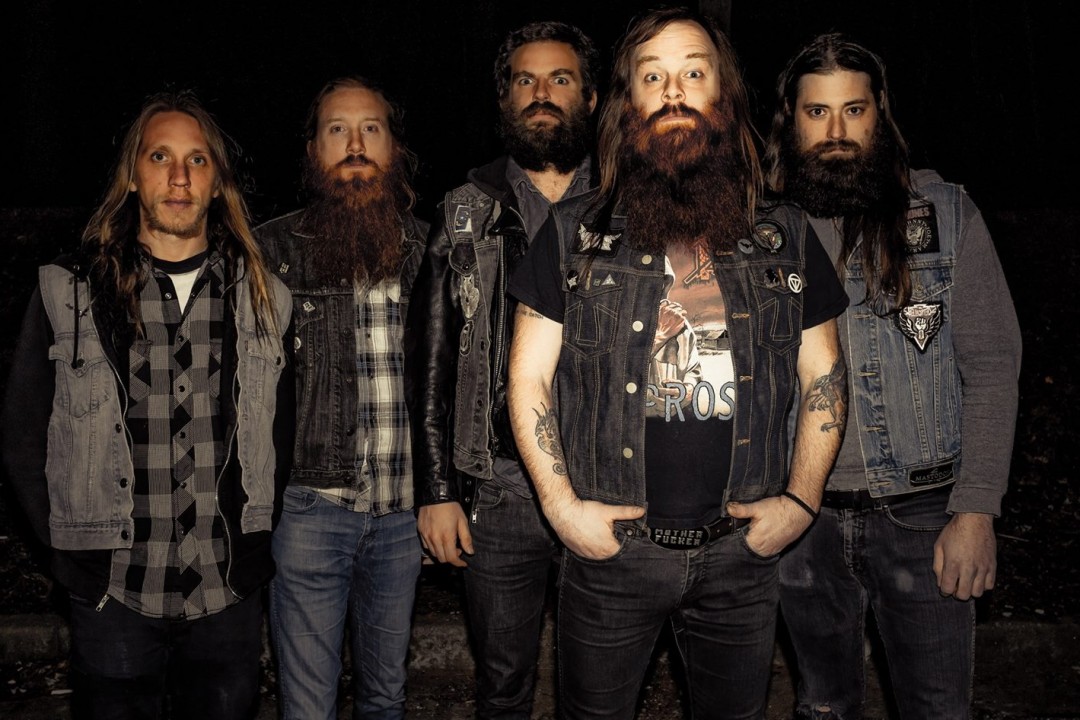 Venutian rockers Valient Thorr announced that they have signed with Napalm Records. According to a posting on the band's Facebook:

"After wandering around space last year contemplating all the wild things that are going on in the universe… we are proud and super excited to announce that we have signed a new deal with Napalm Records. So get ready for a new album (our seventh) in TWO THORRSAND SIXTEEN."
The band has also announced an October tour of Europe, dubbed the "Intergalactic Roadwarriors Tour." You can check out the dates below.
| Date | City | Venue |
| --- | --- | --- |
| 02.10.2015 | CH - Pratteln, Z7 | Up in Smoke Festival 2015 |
| 03.10.2015 | I - Milano, | Lo Fi Club |
| 04.10.2015 | I - Roma, | Init |
| 05.10.2015 | I - Bologna, | Freakout Club |
| 06.10.2015 | A - Innsbruck, | PMK |
| 07.10.2015 | A - Vienna, | Viper Room |
| 08.10.2015 | GER - Berlin, | Urban Spree |
| 09.10.2015 | GER - Giessen, | Dietrich |
| 10.10.2015 | NL - Haarlem, | Patroonaat |
| 11.10 2015 | B - Antwerp, | Trix, Desertfest Belgium 2015 |
| 12.10.2015 | UK - London, | The Dome |
| 13.10.2015 | F - Paris, | Glazart |
| 14.10.2015 | F - Nantes, | Le Ferrailleur |
| 17.10.2015 | GER - München, | Feierwerk, Keep It Low Festival 2015 |
| 18.10.2015 | GER - Nürnberg, | KV |
| 19.10.2015 | GER - Jena, | Rosenkeller |
| 20.10.2015 | GER - Osnabrück, | Bastard |
| 21.10.2015 | DK - Kopenhagen, | Loppen |
| 22.10.2015 | GER - Kiel, | Schaubude |