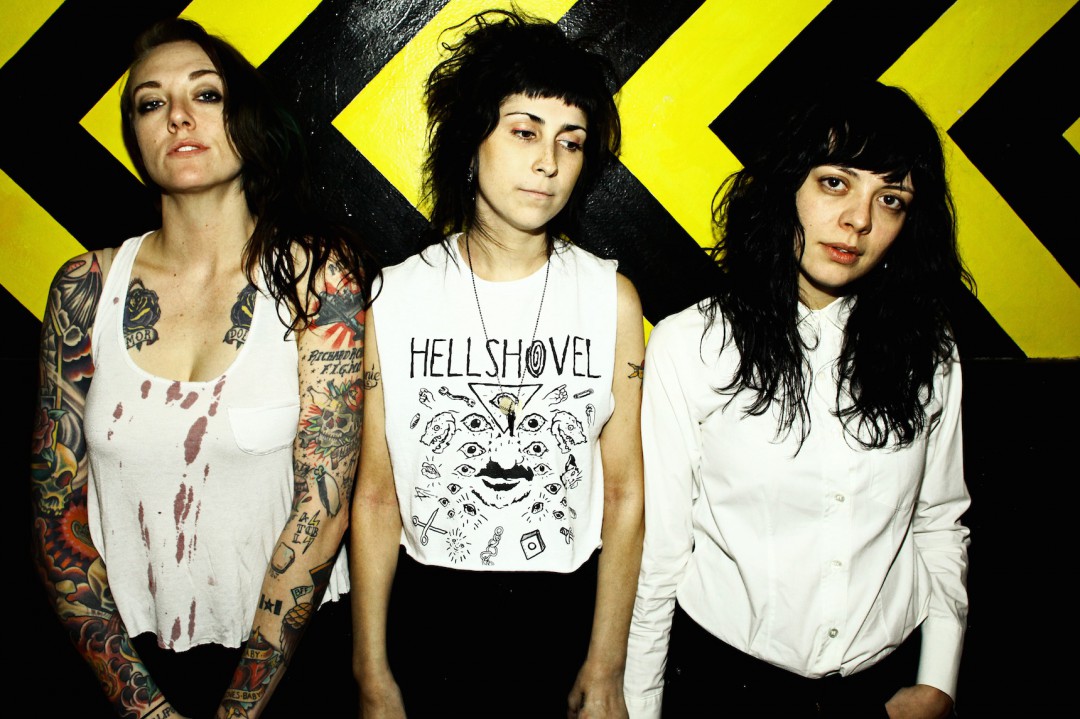 Atlanta GA's The Coathangers are gearing up to release a split 7-inch with the Black Lips. Titled "Watch Your Back," it will be the flipside to the Black Lips' "Freedom Fries." The split is limited to 1,000 vinyl copies and can be pre-ordered here and ships on October 26, 2015.
"Watch Your Back" is currently streaming via this page on NPR.
The Coathangers' most recent full-length, Suck My Shirt, was released last year. Their as-yet-untitled follow-up is due out next year.