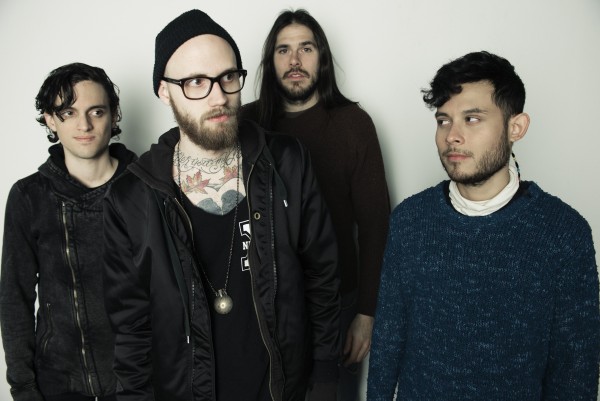 Today, Punknews is pleased to debut the new tune by Go Deep!
"Designated" opens with a harsh, ambient screeching before collapsing into a modern hardcore stomp. The band flits between the driving rage of the '80s and a more modern metallic method. Listen closely and you'll hear touches of Ceremony and Paint It Black.
The track is off the band's upcoming debut LP, Influence, out November 6, 2015 via 6131 Records. Check out the new track and tour dates below.
| Date | City | Venue |
| --- | --- | --- |
| 10/30 | Brooklyn, NY | Saint Vitus |
| 11/01 | Montclaire, NJ | The Meatlocker |
| 11/02 | Philadelphia, PA | Lava Space |
| 11/03 | Baltimore, MD | Charm City Artspace |
| 11/04 | Harrisonburg, Va | Crayola House |
| 11/05 | Greensboro, NC | TBA |
| 11/06 | Greenville, SC | The Soundbox Tavern |
| 11/08 | Jacksonville, FL | Rain Dogs |
| 11/09 | Orlando, FL | Uncle Lou's |
| 11/12 | Pompano, FL | Solid Sound Studios |
| 11/13 | St. Pete, FL | Lucky you Tattoo |
| 11/14 | Tallahassee, FL | The Shark Tank |
| 11/15 | Panama City, FL | A&M Theatre |
| 11/17 | New Orleans, LA | Siberia Bar |
| 11/18 | Austin, TX | Monkey Wrench Books |
| 11/19 | Fort Worth, TX | 1919 Hemphill |
| 11/20 | Abilene, TX | Primal Skateshop |
| 11/21 | Roswell, NM | TBA |
| 11/24 | Las Vegas, NV | Sandhill House |
| 11/25 | Salt Lake City, UT | Metro Bar |
| 11/27 | Reno, NV | Fort Ryland |
| 11/28 | Hayward, CA | Sky Limit Skateshop |
| 11/30 | Orange County, CA | Programme HQ |