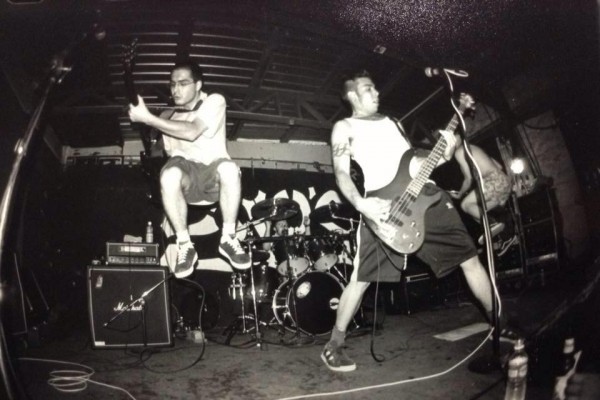 '90s pop-punk act Digger is reuniting and playing a string of shows in and around their native Pennsylvania. The band disbanded after the release of Keystone in 2002. At the time, Chris Benner was the only founding member still in the band.
Their current line up will feature founding members Benner and Matt Gregorac on guitar and vocals, Ben Stephens on bass and Ryan Keller on drums. Stephens was in the band for the release of Trainwreck and Keystone. Digger will have a run of three shows with contemporaries Weston, of which Benner was also a founding member.
Digger was one of the first bands signed by Hopeless Records and is mostly remembered for their pop-punk anthem "I Want My Hat Back." There's no word on what the future holds for the band beyond these shows.
| Date | City | Venue |
| --- | --- | --- |
| 10/24/15 | Bethlehem, PA | The Funhouse |
| 11/27/15 | Allentown, PA | Jabber Jaws |
| 12/3/15 | Asbury Park NJ | Wonder Bar w/ Weston |
| 12/4/15 | Philadelphia, PA | First Unitarian Church w/ Weston |
| 12/5/15 | New York, NY | The Studio at Webster Hall w/ Weston |
| 1/1/16 | Harrisburg, PA | Fed Live w/ Bigwig, The Commercials |