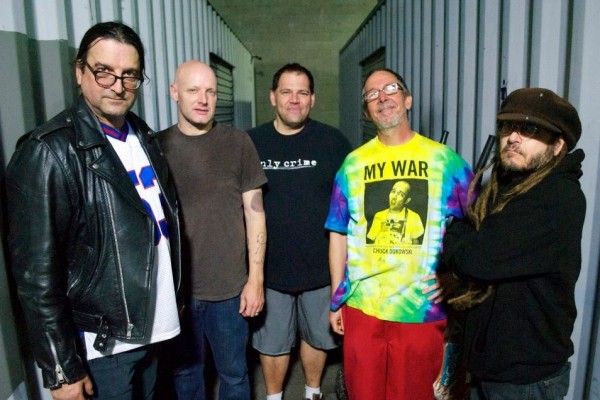 It has been announced that FLAG will be playing all three Rebellion Festivals in Blackpool, UK August 4th-7th, 2016. The band will have the original line up, which consists of Keith Morris, Chuck Dukowski, Bill Stevenson, Dez Cadena and Stephen Egerton. The band tweeted that they could be playing more shows in the future.
You can see the Rebellion 2016 line up so far below.
FLAG, Descendents, Cock Sparrer, Stiff Little Fingers, The Damned, Fear, The Exploited, Cockney Rejects, Peter Hook and the Light, The Dickies, Discharge, G.B.H., Dictators, Slaughter & The Dogs, Anti Nowhere League, UK Subs, The Outcasts, Evil Conduct, Peter & The Test Tube Babies, Infa Riot, Reagan Youth, Argy Bargy, Spizz Energi, Abrasive Wheels, Dirtbox Disco, The Members, The Defects, Anti Pasti, Lions Law, Booze & Glory, Hagar The Womb, The Vibrators, Channel 3, 999, Major Accident, The Varukers, Drongos For Europe, The Crack, Here and Now, Razors, The Ejected, Komintern Sect, Rust, Demob, Bar Stool Preachers, Splodgenssabounds, London, The Ramonas, In Evil Hour, Anti-Social, The Cundeez, Sensa Yuma, The Bleach Boys, Geoffrey Oicott, Anthrax UK, Brassick, Cress, Fire Exit, Contempt, Jericho Hill, System Of Hate, Spunk Volcano & The Eruptions, Reazione, Foreign Legion, Army of Skanks, Addictive Philosophy, Monkish, Slagerij, Revenge of the Psychontronic Man, Criminal Mind.