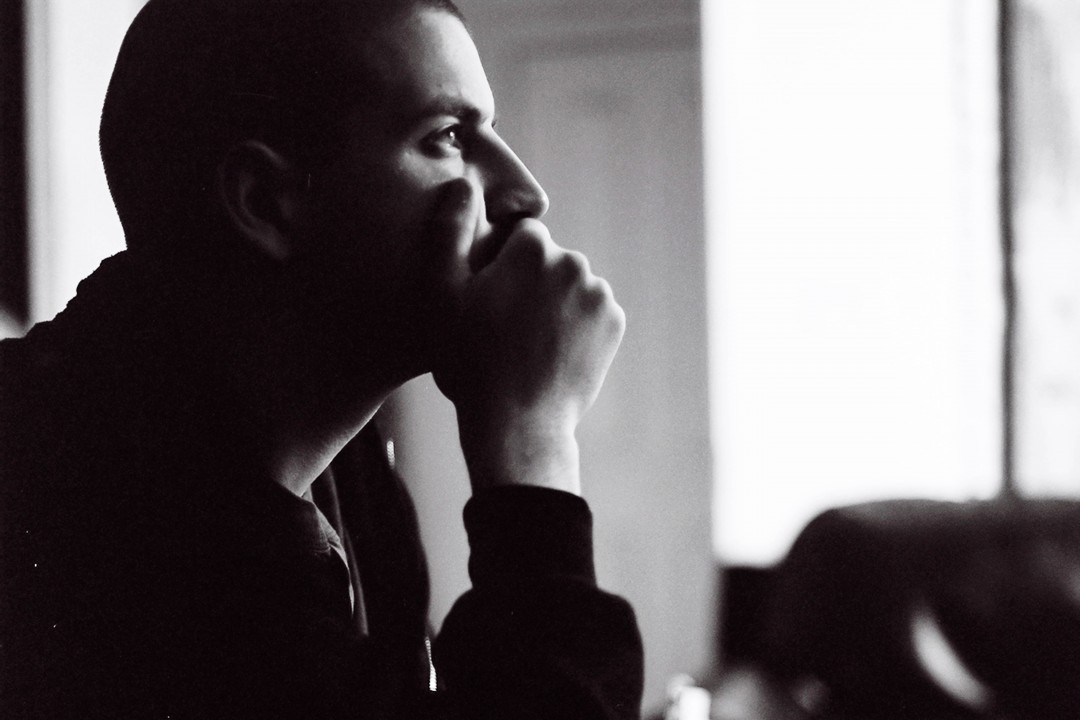 Today, Punknews is pleased to debut the new song by Jared Hart of The Scandals.
The Scandals specialize in heartfelt, raw and rugged, anthemic jams. And here, Jard Hart is still working that craft, though "Deacon Ain't Dead Yet" seems a little more personal and a little more focused than the band's sweeping chords. Latter day Bruce and Joe are definitely an influence here. You sentimental types will eat this up.
Hart's new album Past Lives & Pass Lines is due out in November via Say-10 Records. Check out the new song below.
(Photo by Greg Pallante)
| Date | City | Venue | Other Acts on Bill |
| --- | --- | --- | --- |
| 11/01 | Boston MA | Cuisine En Locale | Frank Iero and the Celebration and Roger Harvey |
| 11/02 | Hamden CT | The Space | Frank Iero and the Celebration and Roger Harvey |
| 11/04 | Greensboro NC | The Blind Tiger | Frank Iero and the Celebration and Roger Harvey |
| 11/05 | lanta GA | The Loft | Frank Iero and the Celebration and Roger Harvey |
| 11/06 | Jacksonville FL | Jack Rabbits | Frank Iero and the Celebration and Roger Harvey |
| 11/07 | Gainesville FL | High Dive | Frank Iero and the Celebration and Roger Harvey |
| 11/08 | Orlando FL | The Social | Frank Iero and the Celebration and Roger Harvey |
| 11/11 | New Orleans LA | The Parish H.O.B. | Frank Iero and the Celebration and Roger Harvey |
| 11/12 | Houston TX | Walters Downtown | Frank Iero and the Celebration and Roger Harvey |
| 11/13 | Dallas TX | Gas Monkey Bar N' Grill | Frank Iero and the Celebration and Roger Harvey |
| 11/14 | Austin TX | Stubbs Jr. BarBQ | Frank Iero and the Celebration and Roger Harvey |
| 11/16 | Phoenix AZ | Joe's Grotto | Frank Iero and the Celebration and Roger Harvey |
| 11/17 | San Diego CA | Voodoo Room H.O.B. | Frank Iero and the Celebration and Roger Harvey |
| 11/18 | Los Angeles CA | Teragram Ballroom | Frank Iero and the Celebration and Roger Harvey |
| 11/19 | Pomona CA | The Glass House | Frank Iero and the Celebration and Roger Harvey |
| 11/20 | Fresno CA | Strummer's | Frank Iero and the Celebration and Roger Harvey |
| 11/21 | San Luis Obispo CA | SLO Brewing Co. | Frank Iero and the Celebration and Roger Harvey |
| 11/22 | San Francisco CA | Slim's | Frank Iero and the Celebration and Roger Harvey |
| 11/25 | Denver CO | HiDive | Frank Iero and the Celebration and Roger Harvey |
| 11/27 | Lawrence KS | Granada | Frank Iero and the Celebration and Roger Harvey |
| 11/28 | Columbia MO | Rose Music Hall | Frank Iero and the Celebration and Roger Harvey |
| 11/29 | Chicago IL | Metro | Frank Iero and the Celebration and Roger Harvey |
| 11/30 | Pontiac MI | The Crofoot | Frank Iero and the Celebration and Roger Harvey |
| 12/01 | Cleveland OH | Grog Shop | Frank Iero and the Celebration and Roger Harvey |
| 12/03 | Garwood, NJ | Crossroads | Brian Fallon and Matthew Ryan |
| 12/04 | Garwood, NJ | Crossroads | Brian Fallon and Matthew Ryan |
| 12/05 | Garwood, NJ | Crossroads | Brian Fallon and Matthew Ryan |