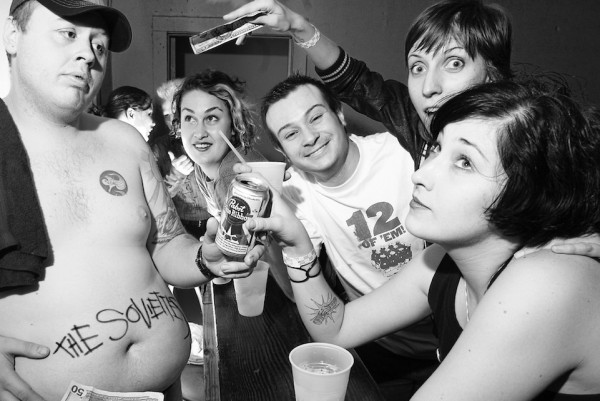 Today, Punknews is excited to debut the new album by the The Soviettes, the appropriately titled [Rarities].
The compilation (which was originally released in 2010) traces the history of the band as seen through their b-sides and rare cuts. The band storms through 18 tracks of driving, raucous pop-punk, starting out in their low-fi days before sprinting to an alternate version of the opening track of their last release.
The release is out in December via Dead Broke Records and Rad Girlfriend Records. You can pre-order here and here. Then, check out the whole release below right now.